Mission Critical Solutions
STI-CO® is a premier supplier of custom antenna solutions serving a variety of industries including Military & Defense, Covert Operations, Public Safety, Freight & Commuter Rail, and Commuter Bus with built to last antenna solutions boasting the lowest life cycle costs in the industry. The B2B manufacturer wanted to migrate from their existing brochureware-only WordPress site to a commerce-enabled web presence.
STI-CO had never sold their antenna systems online before, strictly relying on their website as a lead generation tool for potential customers to learn more about their product offerings before contacting the sales team by phone. They needed a platform that could meet the needs of their B2B customers and could grow with their business.
After a discovery session where we evaluated their needs against several ecommerce platforms, we recommended they move forward with a BigCommerce Rapid Deployment Solution using our custom built Elevate template.
With an extensive range of out-of-the-box features, BigCommerce was the perfect choice for STI-CO's ecommerce debut.
Rapid Path to MVP
By leveraging our BigCommerce Elevate theme, we were able to develop STI-CO's new ecommerce site in just 6 weeks and provide a top notch foundation for iteration. 
Dealer Locator
In addition to selling their custom antenna solutions through their new website, STI-CO also sells through a network of dealers. We built them a store locator so customers can easily find a location nearby.
Roadmap for the Future
With our phased approach, we were able to roadmap a plan for future success. Phase 2 will include rolling out several new features on BigCommerce's extensible framework.
Read the full case study.
How Above The Fray successfully executed a one-of-a-kind digital transformation and systems integration for gearUP Sports, priming the sports league uniform company to cement its reputation as an innovative industry leader.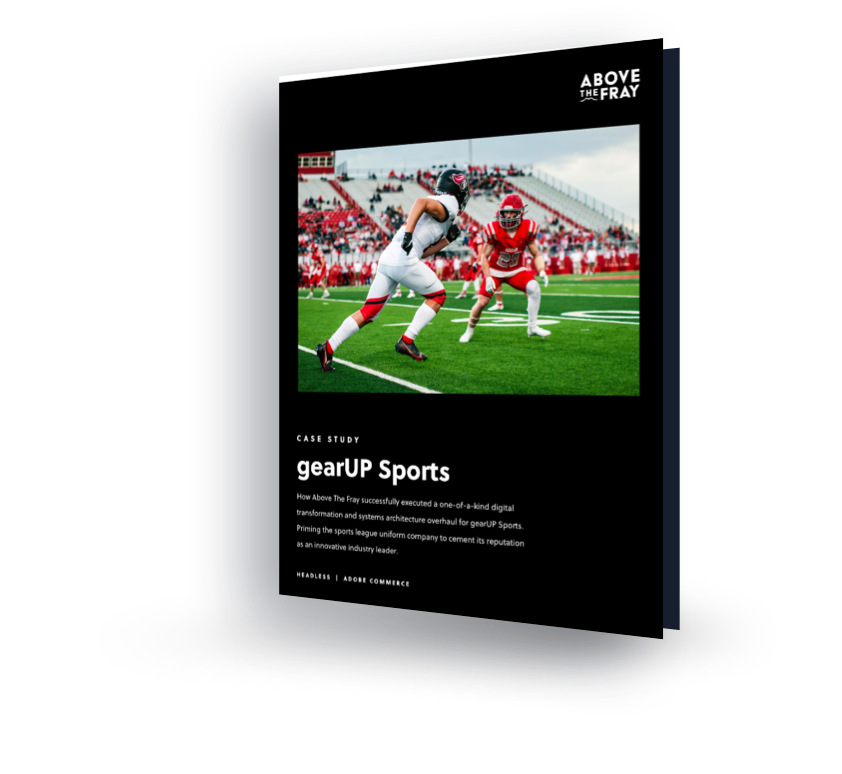 VIEW MORE WORK
Business and technology are challenging enough, why add unnecessary BS? Move on up to the front and drop us a line.
LET'S CHAT