Magento Commerce offers power & flexibility
Discover the functionality driving business growth
As the most-used ecommerce platform in the world, Magento Commerce offers a one-of-a-kind ecommerce solution with enterprise power, unlimited scalability, and open-source flexibility for B2C and B2B experiences. No matter what your company's size or goals — SMB or enterprise, single or omnichannel, national or global expansion — Magento delivers everything you need for today and tomorrow in an increasingly competitive market.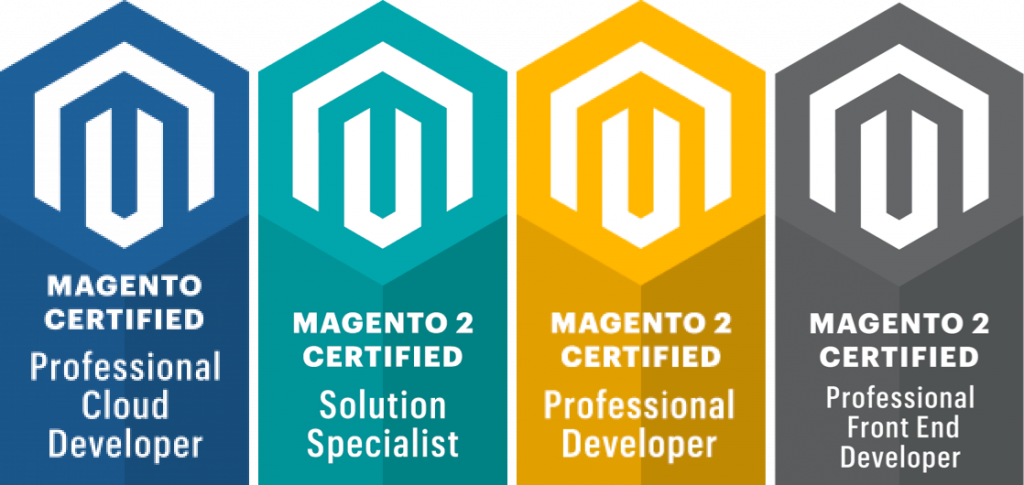 It's official, we're trained, experienced, and certified on all things Magento 2.
ATF offers solutions customized to your business.
Whether you're expanding your first online store or rebuilding one that has been around for awhile, we offer a full range of Magento design, development and integration services.
ATF has the team to tackle your entire end-to-end ecommerce project. Branding, discovery, UX, implementation, launch, and into iterative evolution.
Full Custom M2 Builds
We'll safely move your site to its new home and train you on the new ways to manage your site.
M1 to M2 Migration
Plan and strategize the next phases you envision for your digital commerce. Prioritize and map out exactly what steps are needed.
Roadmapped Projects
Varying levels of support to help you add features and enhancements, fix bugs, redesign a block or perform routine tasks.
Ongoing Support
Identify the right integrations
Magento 2 was built with open API technology in mind, making it easier to build integrations with 3rd-party business systems. We'll help you map them to your business processes, then architect and implement the integrations to Magento.
Magento 2 Commerce has a myriad of ways to customize your digital commerce to your business, and personalize the shopping experience to your customers. We'll help you make the selections that are most likely to boost sales and retain customers.
A powerful drag-and-drop editing tool, enabling merchants to create a best-in-class shopping experience without creative limits or the need for added costs.
Page Builder
Create personalized shopping experiences that boost conversion rates by dynamically displaying content, promotions, and pricing to specific customers.
Customer Segmentation & Personalization
Target the selection of products that are presented to customers as related products, up-sells, and cross-sells. Associate rules with customer segments to produce a dynamic display of targeted merchandising.
Dynamic Rule-Based Product Relations
Magento handles over $155 billion in transactions every year.
With over 250,000 online stores and 135,000 developers around the globe, Magento is one of the world's leading ecommerce platforms. Top names like Omega Watches, Hewlett Packard, and Bulgari use Magento.
OUR LATEST MAGENTO PROJECTS