A Polished Customer Experience
Not many businesses saw an increase in traffic during COVID-19, but Sparkle & Co got more than they could handle. With nail salons closed, women were looking for ways to get that manicure experience at home and flocked to Sparkle's site to snag their luxe nail products. With the influx of visitors, the site was crashing all the time and causing more pain and frustration than a badly broken nail. Looking for stability and scalability, Sparkle & Co's founder, Christy, reached out for help getting their dip powders and gels on to the hands of every woman.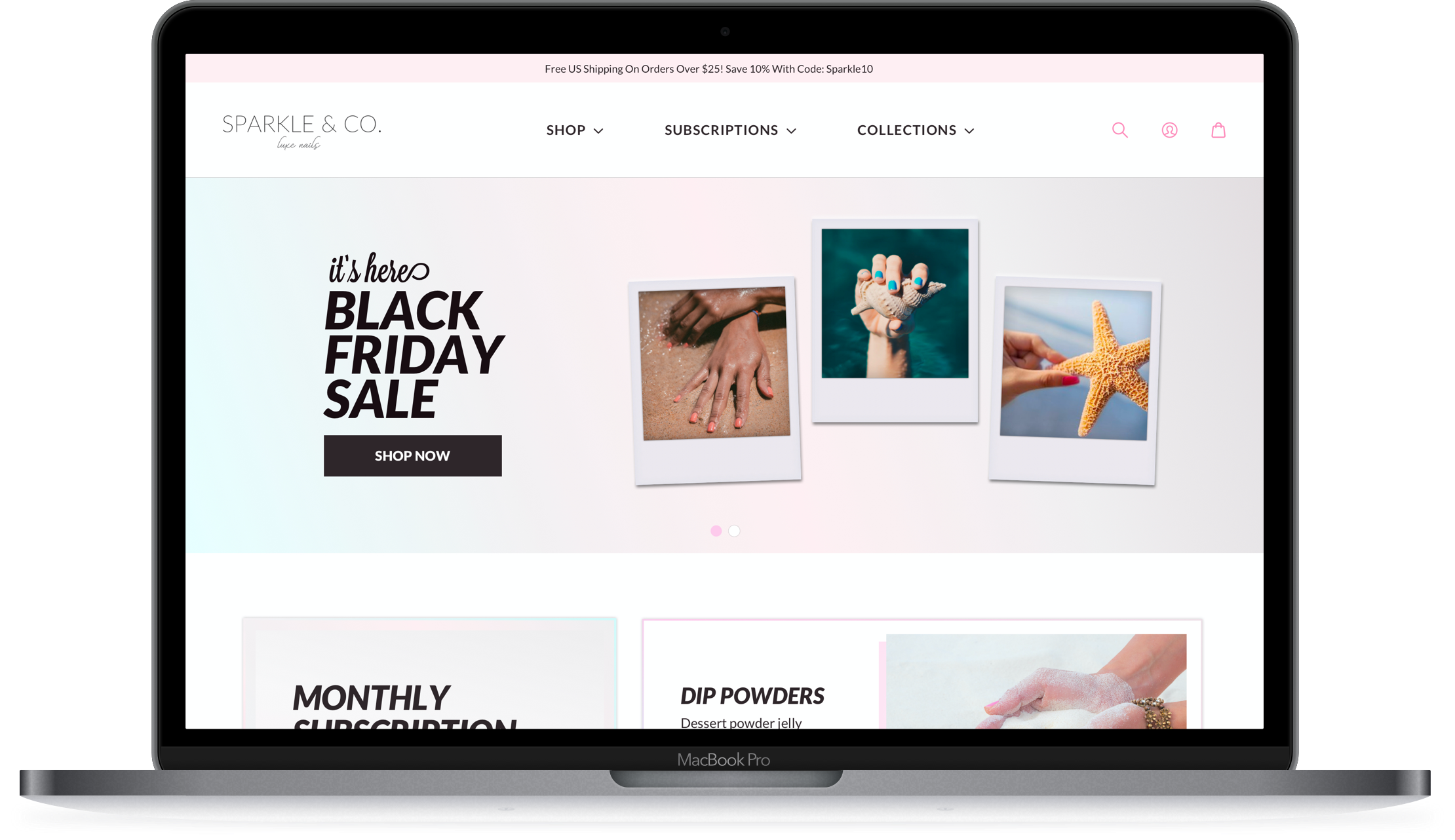 More than 50% of Sparkle's business was subscription-based but the UX on the existing site was difficult to understand and hard to use. They were missing out on new customers who were dying to dip but couldn't figure out how to sign up. The new site needed to file down the process and make it easy to order. Christy wanted to keep a similar aesthetic and transfer over all subscription data so that their existing customers never felt the change. We buffed down the imperfections, added a fresh coat of UX/UI enhancements, and finished it off with a top coat of a scalable hosting solution that would continue to grow with them.
Sparkle & Co's new site shines with an improved user experience and a glossy, new coat of paint.
Monthly Subscriptions
No longer manual or MacGyver'd together, Sparkle's new subscription model allowed them to increase recurring orders and reduce customer acquisition costs.
Social Integrations
Sparkle & Co's social community is a huge part of their success and prominently featuring that user generated content to build trust with first time site visitors was a must.
Streamlined Navigation
An all-new menu consolidated and prioritized Sparkle & Co's products into an intuitive, easy-to-navigate format that looks great on all devices.
VIEW MORE WORK
Business and technology are challenging enough, why add unnecessary BS? Move on up to the front and drop us a line.
LET'S CHAT