SAVE the BEE, a non-profit organization founded in 2012 by the Turanksi Family, stands as a beacon for the protection of bees and beekeepers. With a mission to secure our food supply, improve the environment, and sustain human health, SAVE the BEE has become a vital force in the Pacific Northwest and beyond.
Having been introduced to the organization through our work with GloryBee, a B-Corp Certified honey and natural ingredient company owned and operated by the Turanski family, Above The Fray offered to support the cause by taking on a pro-bono project to redesign and develop their website with the goal of amplifying their impact and propeling their important mission forward.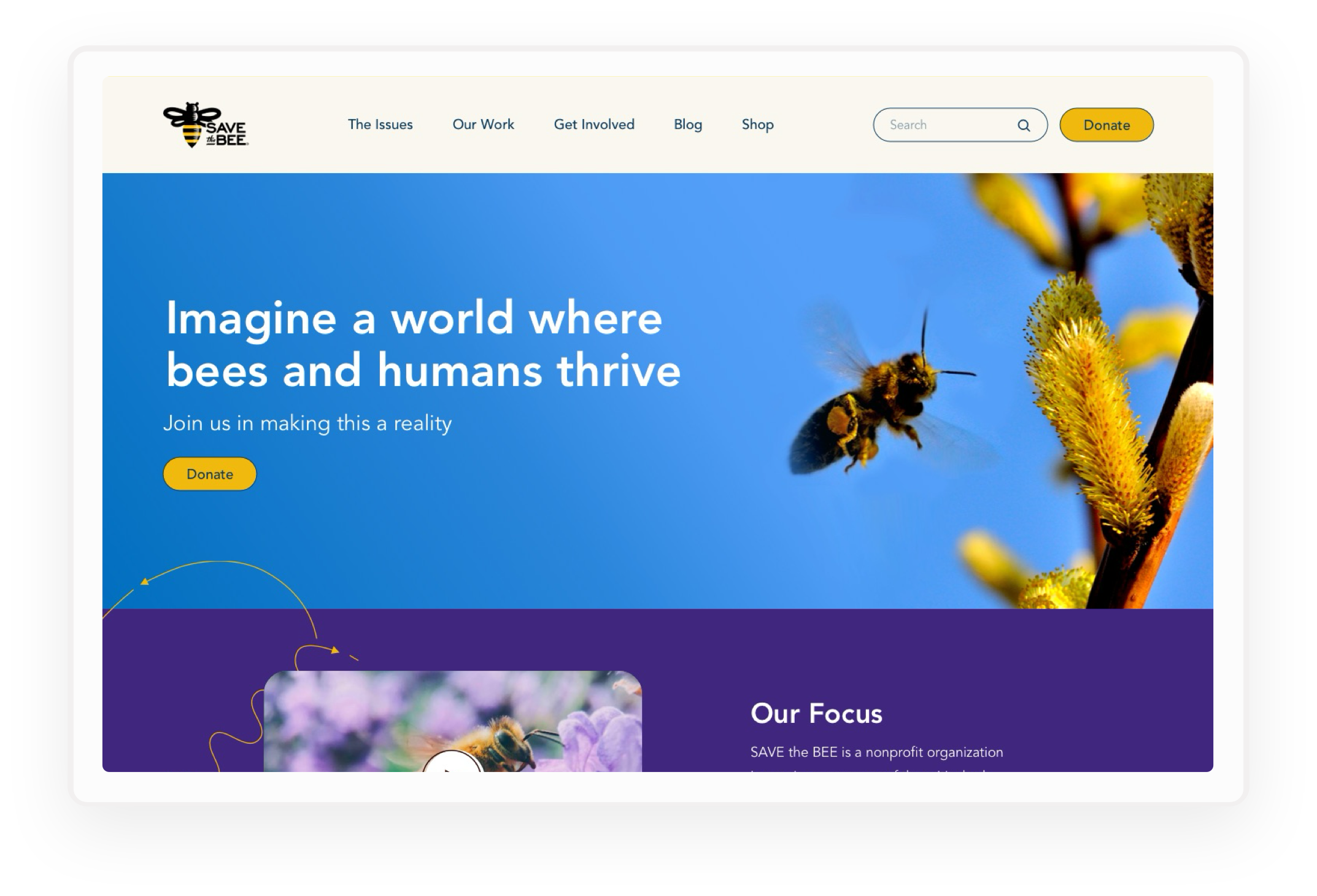 SAVE the BEE needed assistance in enhancing their online presence. The primary goal was to develop a modern, user-friendly website to attract and convert website visitors to subscribers, donors, and/or SAVE the BEE store customers. Additionally, they wanted to differentiate SAVE the BEE from other pollinator conservation nonprofit organizations.
ATF responded to SAVE the BEE's unique needs with a comprehensive strategy that addressed three key goals: updating visuals, refining messaging, and enhancing website functionality. The approach was designed to create a cohesive and compelling online presence that not only engaged visitors but also encouraged meaningful interactions and conversions.
• Brand Refresh
• UI/UX Design
• Development
• Competitor Analysis
The new site gives SAVE the BEE a distinct digital identity and positions them as a leader in pollinator conservation.
Brand Refresh
A visual and messaging overhaul was implemented to align SAVE the BEE's digital presence with its mission and values. The brand refresh aimed at creating a modern, visually appealing identity that resonated with the target audience, differentiating SAVE the BEE from other pollinator conservation nonprofits.
Enhanced Donation Call-to-Action
Recognizing the crucial role of donations in advancing SAVE the BEE's mission, special attention was given to the donation CTA. The website now features prominent and compelling calls-to-action, making it easier for visitors to contribute to the cause and become stakeholders in bee conservation.
Engaging and Educational Content
The website was transformed into an immersive and educational platform. Engaging content, including informative articles, videos, and interactive elements, was integrated to captivate visitors and deepen their understanding of the importance of bee conservation.
Events Integration
To foster community engagement and participation, a comprehensive events section was added. SAVE the BEE can now seamlessly promote and manage events, including the annual SAVE the BEE 5K and other educational initiatives. This not only attracts visitors but also converts them into active participants in SAVE the BEE's mission.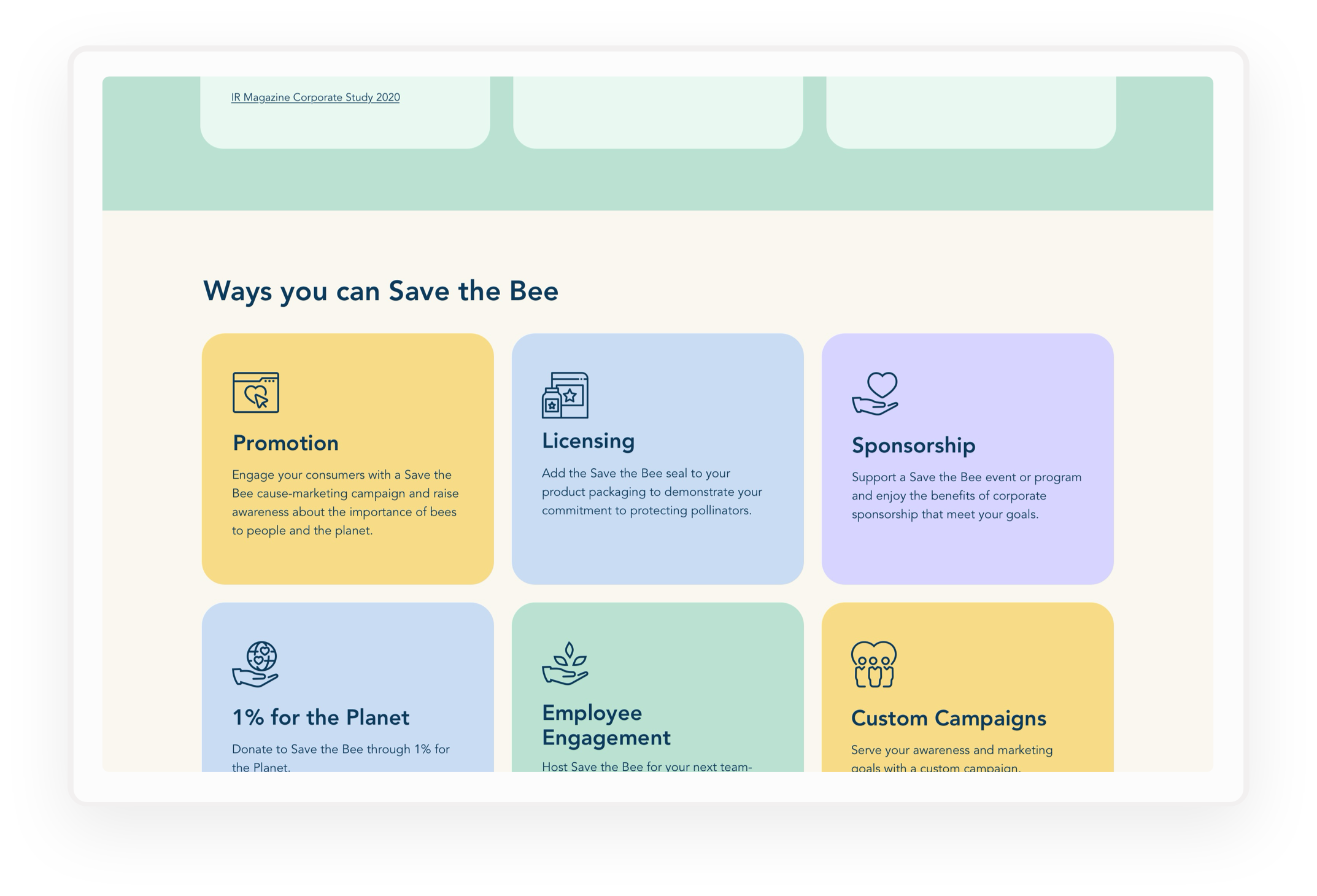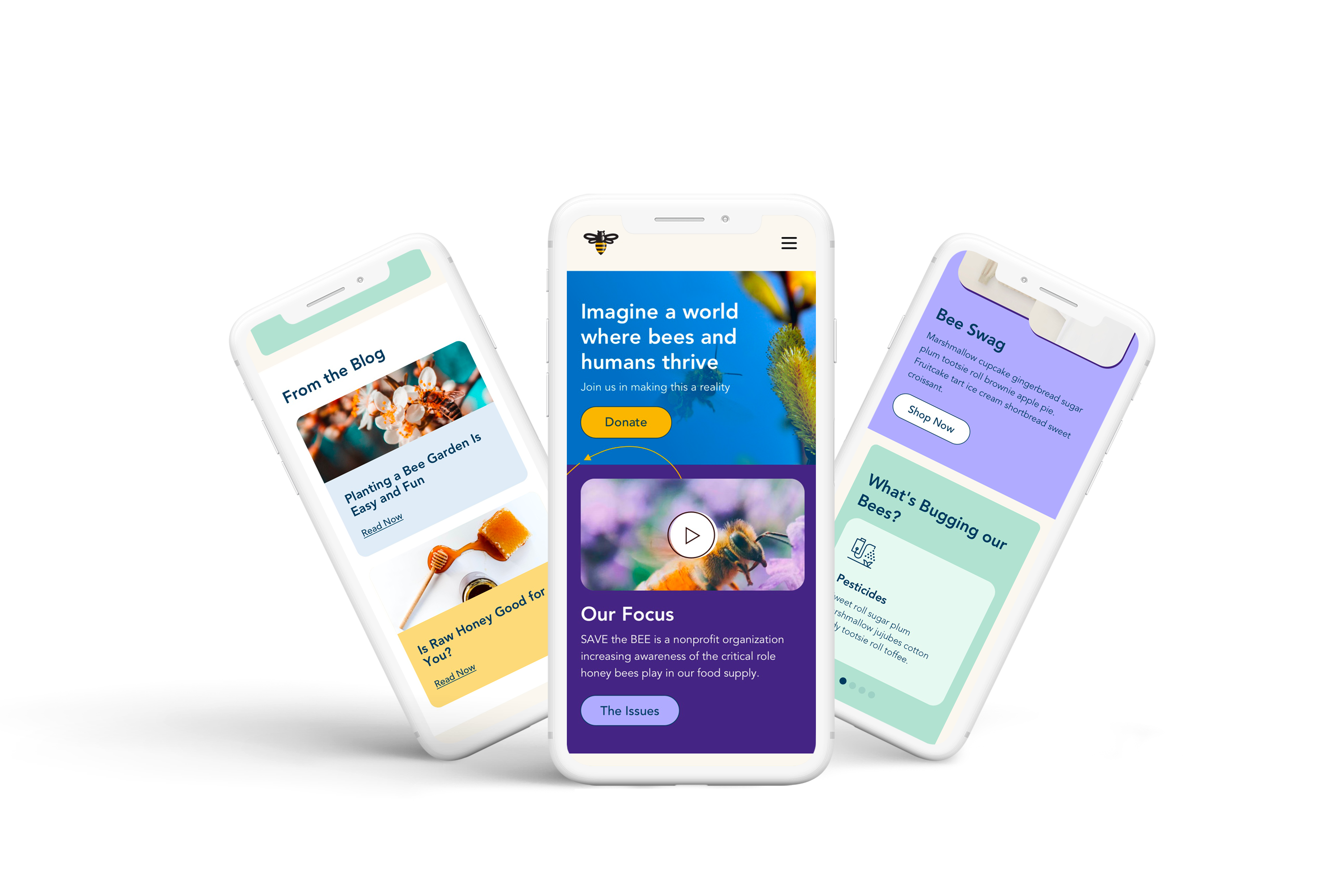 VIEW MORE WORK
Business and technology are challenging enough, why add unnecessary BS? Move on up to the front and drop us a line.
LET'S CHAT