gearUP Sports, a leading sports league uniform company, teamed up with Above The Fray at a critical inflection point in the company's nearly 15-year journey. After a period of significant growth, gearUP Sports was in dire need of a systems architecture and standard operational procedures overhaul. They needed long term solutions to address core issues preventing the company from scaling further. gearUP was also ready to revolutionize the way coordinators, players, parents, coaches, and fans shop for uniforms online—prompting the creation of a one-of-a-kind ecommerce tool outfitted with an array of sophisticated new features.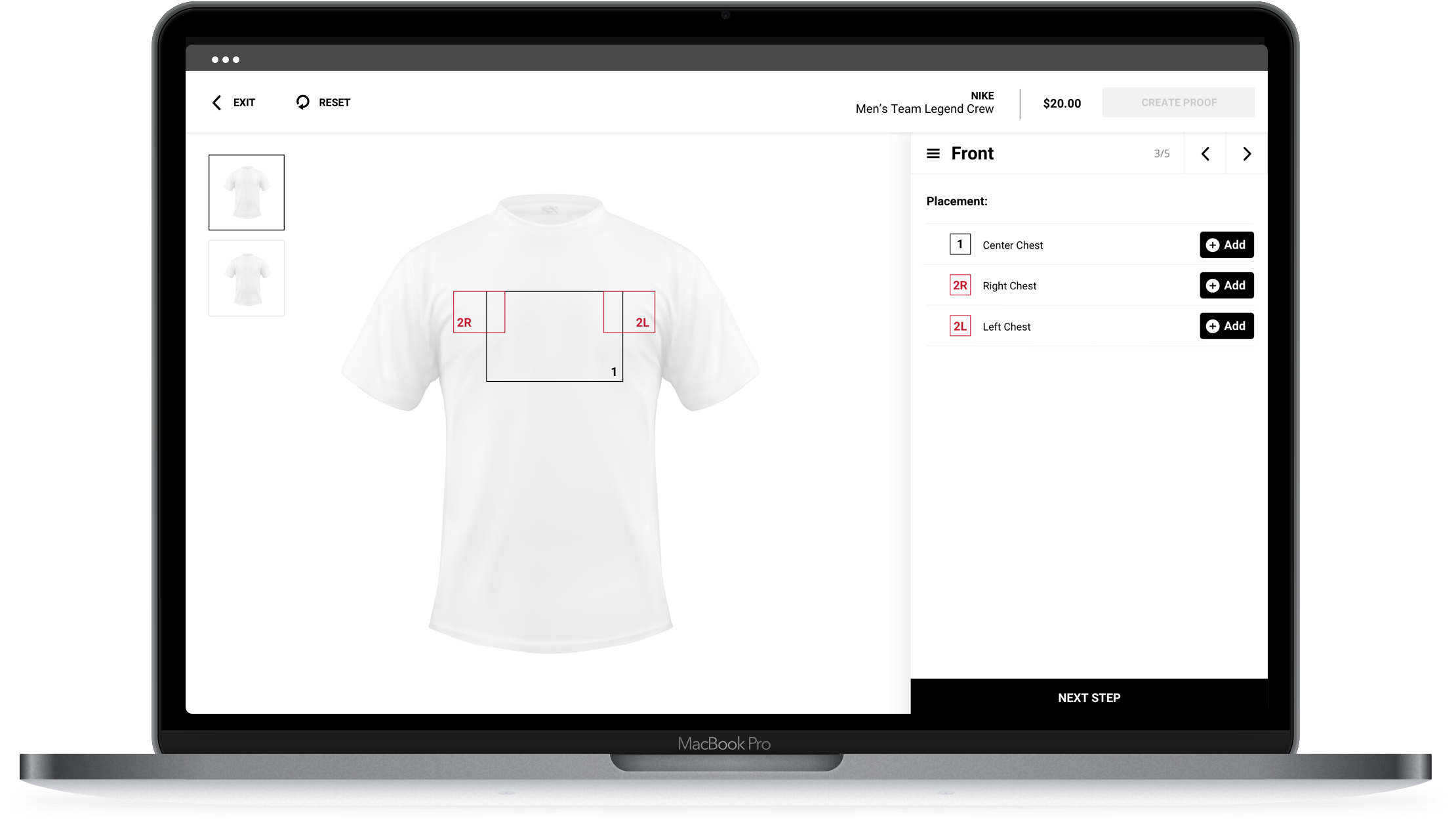 Virtually all of the business's core operational processes were manual and scattered across various systems, with no consistent standard of protocols. This made it cumbersome to synchronize cross-team efforts, adding extra time to the ordering process both externally for customers and internally for the gearUP Sports team. The company also needed to migrate from OpenCart, their previous ecommerce system, to a platform that would allow them to easily establish hundreds of new web stores daily for their customers with custom logos and branding. 
With a keen understanding of the task at hand, Above The Fray worked to develop a new operational framework, and build a new purchasing portal dedicated to delivering an unprecedented customer experience.
Discovery
UX/UI Design
Development
ERP Integration
With a combination of systems architecture and custom software development, Above The Fray worked to deliver a versatile and highly-scalable solution, focused on making the gearUP Sports ordering process as efficient and intuitive as possible.
Systems Architecture Overhaul
Finding an adaptable system with advanced features was key. Enter Adobe Commerce Cloud, chosen for its compatibility with RabbitMQ and Microsoft Dynamics. Now, within minutes, gearUP Sports can create new customer web stores and garner a garment proof with approved artwork.

Headless Product Configurator
To provide a fast, dynamic and user-friendly uniform design experience, we developed a headless, React-based product configurator. Now sales reps can easily merchandise custom products on their customer's unique gearUP Sports provided Adobe Commerce store, in as little as a few minutes.
Streamlined & Automated Processes
After nearly 3 months of discovery we worked to transform all existing processes, effectively empowering gearUP to begin documenting, integrating and automating newly confirmed standard operating procedures. Today, gearUP ca clone and iterate new operational processes as needed hassle-free.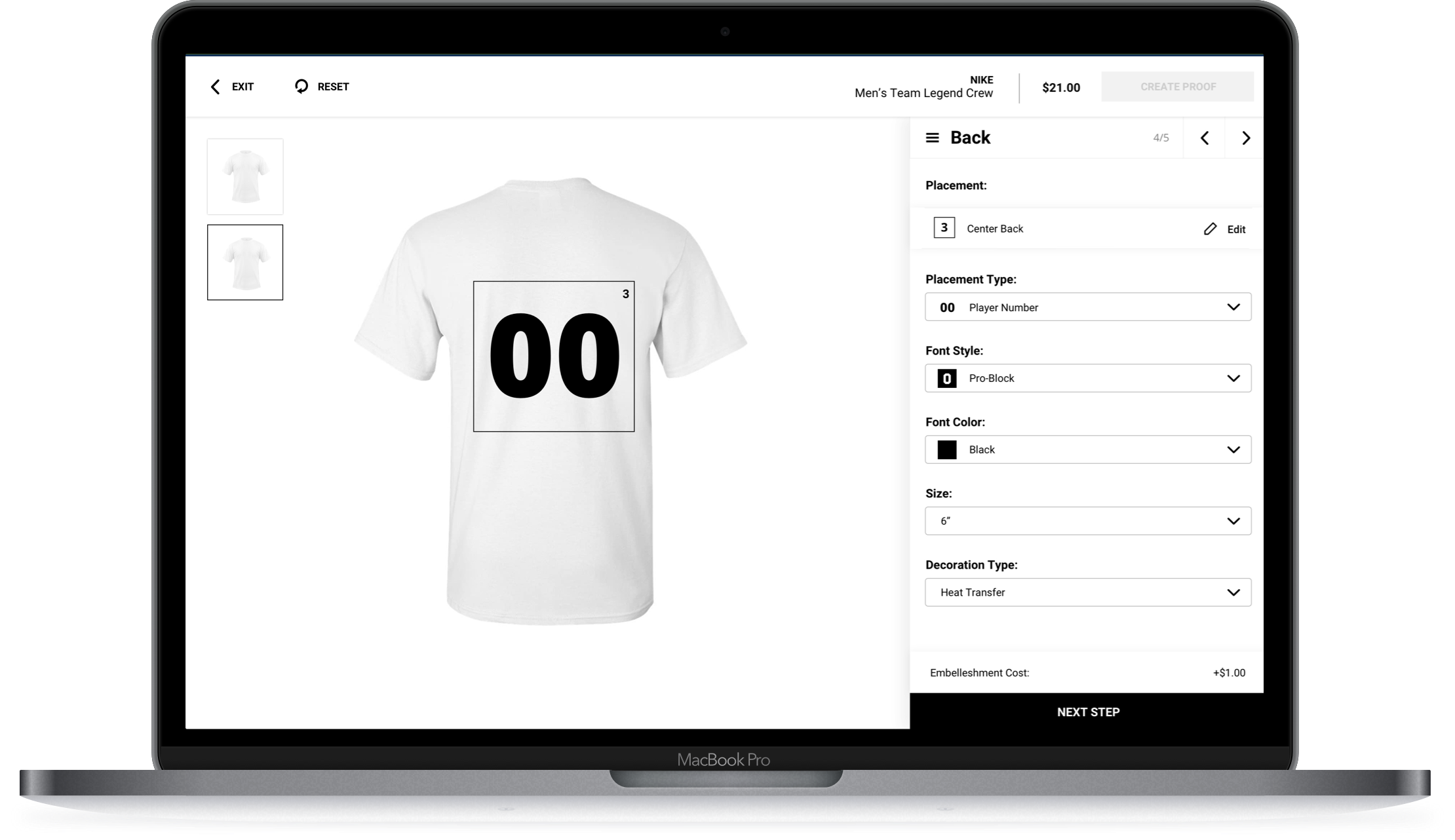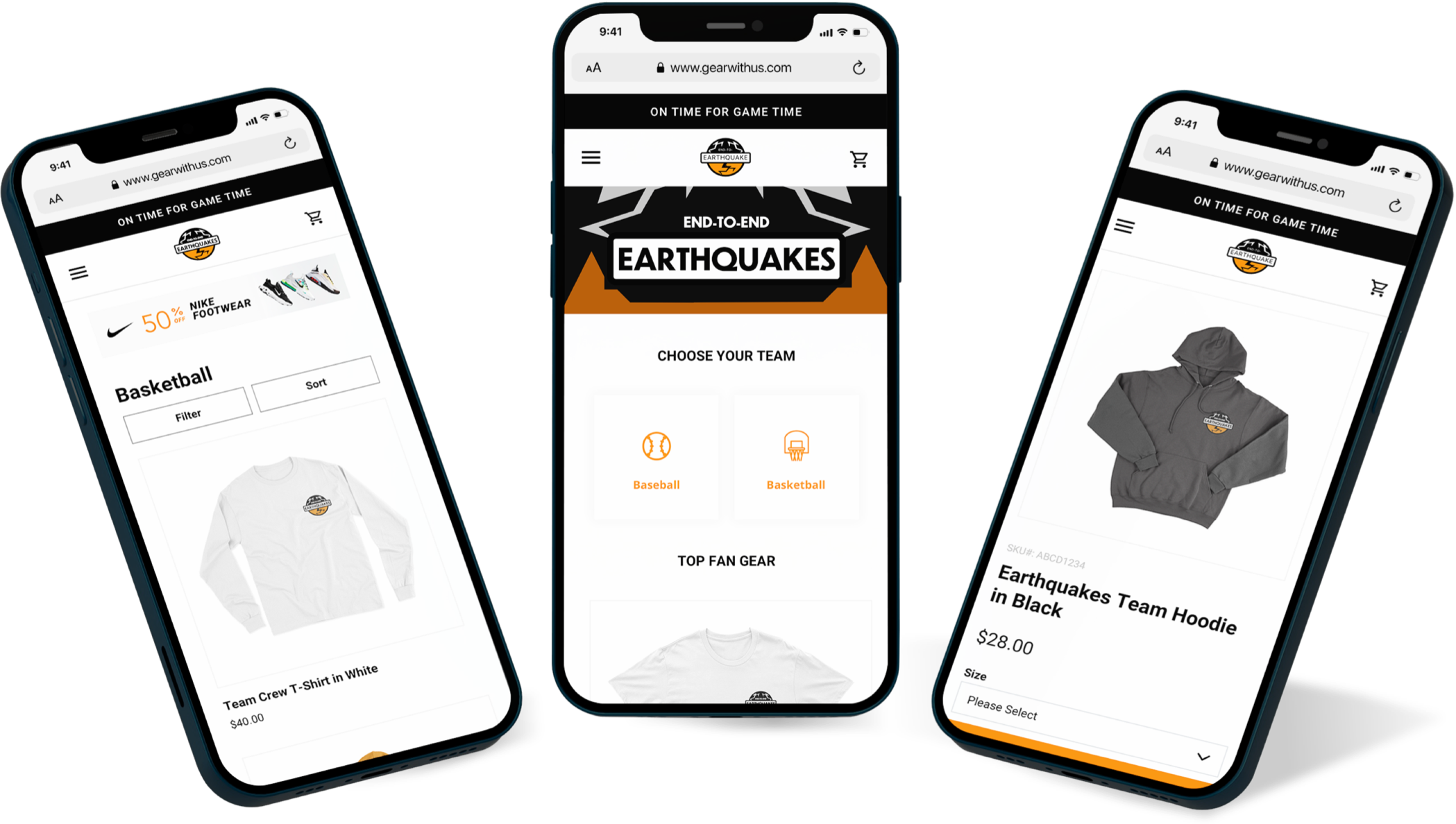 Read the full case study.
How Above The Fray successfully executed a one-of-a-kind digital transformation and systems integration for gearUP Sports, priming the sports league uniform company to cement its reputation as an innovative industry leader.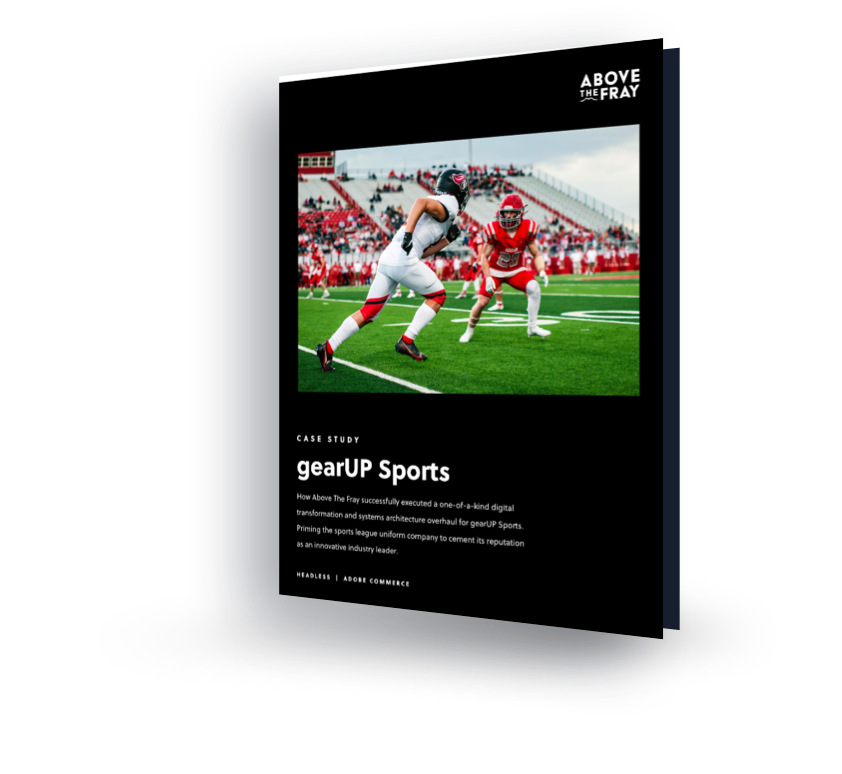 VIEW MORE WORK
Business and technology are challenging enough, why add unnecessary BS? Move on up to the front and drop us a line.
LET'S CHAT