Star Buds, Schwazze's Colorado retail banner, joined forces with Above The Fray at a pivotal point in the company's expansion. After reaching a total of 19 dispensaries across Colorado, Star Buds had evolved to the point of wanting to personalize the customer shopping experience, provide an Amazon-like shopping journey, and own its customer data.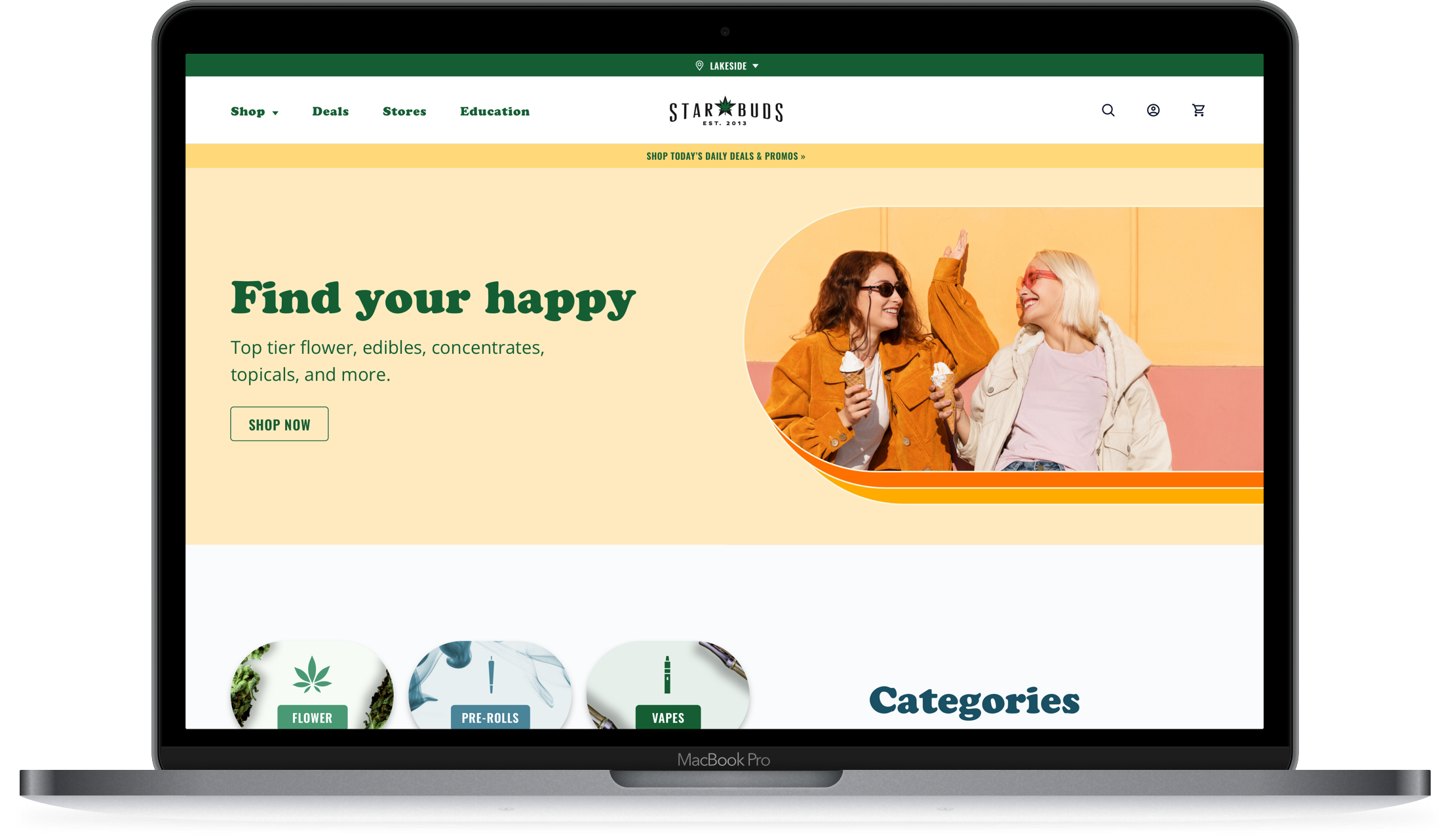 From an operational perspective, Star Buds' sole platform for online transactions, their previous digital marketplace solution, was not robust enough to meet the scaling needs of the company. Primarily, the system would not allow for custom branding or one-of-a-kind page designs for any of the products listed on the platform. It also didn't allow the company visibility into the customer, his/her shopping habits nor offer the ability to own any of the transactional shopping and behavioral data. With all of this in mind, Above The Fray worked to build and implement a multifaceted solution, honing in on several core initiatives to dually actualize Star Bud's vision and address the challenges at hand.
• UX/UI Design
• Brand Integration
• SEO Focused Copywriting
• Engineering Oversight
Star Buds brand new website is a one-of-a-kind virtual ecommerce experience, visually-striking and meticulously designed to effectively smoke the competition.
Mobile First
We took a mobile-first approach to reimagine the Star Bud's digital experience, utilizing a design layout fully-optimized to simplify the path to purchase for mobile visitors, the bulk of the company's customer base, and level up the overall user experience with Star Buds as a brand.
Copy
To breathe new life into the Star Buds ecommerce experience, we created  fresh copy in a voice that reflects the friendly and resourceful tone of the brand, while also honing in on SEO optimization to increase Star Bud's organic search ranking and overall visibility across search engines.
Headless
We transitioned Star Buds from a third-party marketplace to a new content management system capable of integrating with any front end system as well as with Jane Roots and Star Bud's point of sale software. This ultimately put the company on the fast-track to fully owning and leveraging their customer data.
Store Locator
With 19 retail dispensaries conveniently located across Colorado, it was important for us to develop a store locator in order to prominently feature every store on the Star Buds website and link site visitors with access to information about each location swiftly in just a few clicks.
Age Gate
We designed a multi-step age gate verification to adhere to the strict regulatory requirements ensuring all site visitors be at least 21 years old and agree to the company terms and conditions as well as Star Bud's privacy policy.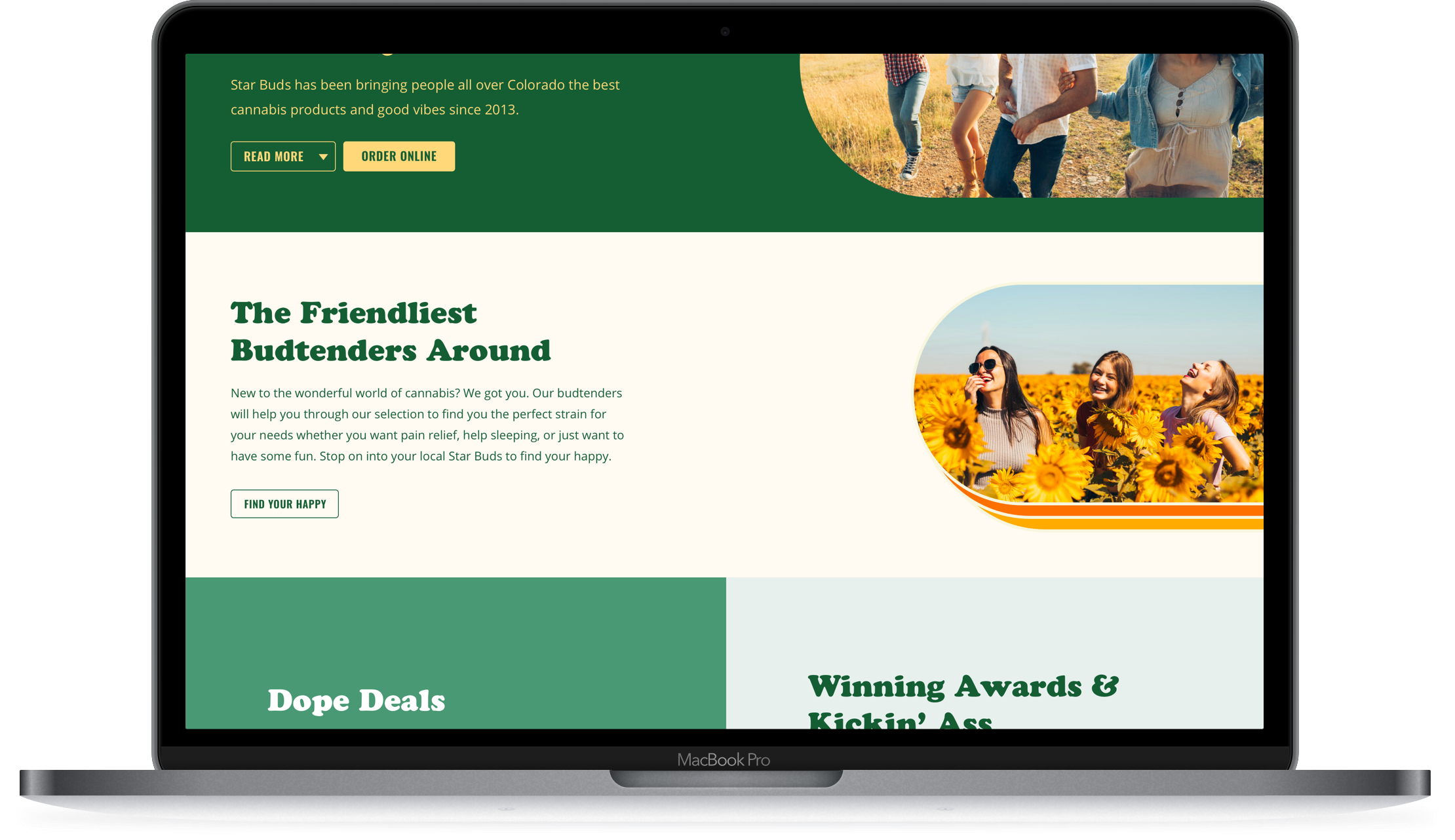 "The partnership with ATF was crucial to bringing our vision for a streamlined, unique online shopping experience to life. They rounded out our team capabilities and skill sets with the technical, design and copywriting expertise we needed to complement the effort."

Retail Marketing Director at Schwazze
These are the stats 1 month post launching the new site:
Complete organic traffic recovery
Ecommerce conversion rate increased
Read the full case study.
The story behind the new starbudscolorado.com and how Above The Fray put Colorado's leading cannabis dispensary retailer on the trajectory to finally owning and leveraging their customer data.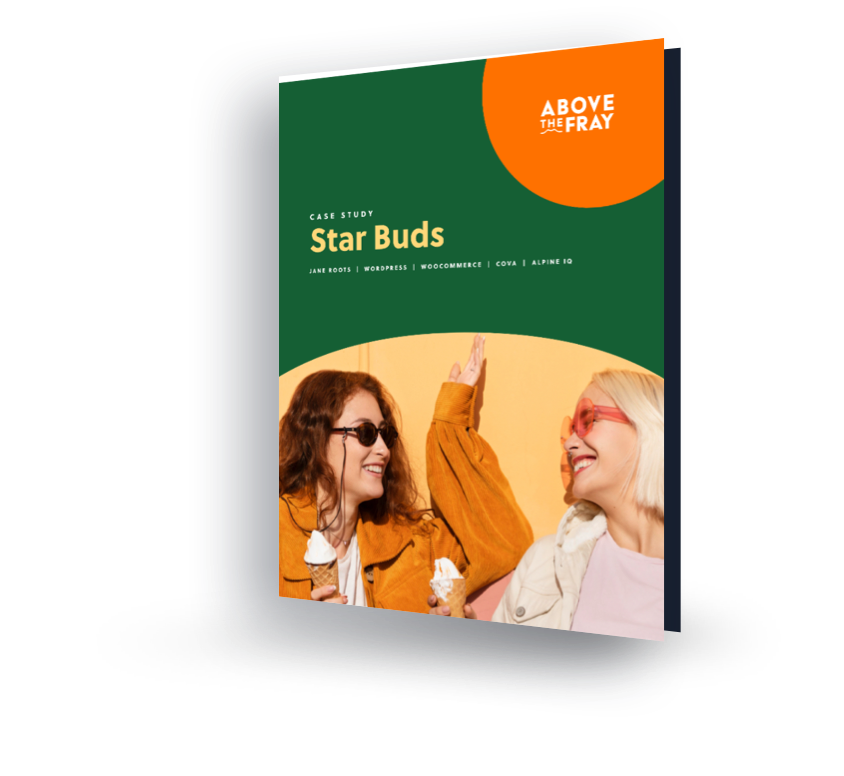 VIEW MORE WORK
Business and technology are challenging enough, why add unnecessary BS? Move on up to the front and drop us a line.
LET'S CHAT