One of the oldest and largest wholesale body jewelry manufacturers made the leap from an ERP to M2 to make their business processes more automated and easily accessible from any computer with an internet connection. Though they achieved those goals they got pierced in the process, left with holes that took hours of manual tasks to close up. Their transition to M2 streamlined some processes but left many other optimizations on the table. They needed a brilliant team to find the diamond hidden in the rough to help them charm their customers.
Their highly configurable product offerings and unique business processes required an extremely customized site from frontend to backend and beyond. Their current M2 instance didn't speak to QBO, causing an accounting nightmare. Their product types didn't permit the merchandising of some of their most unique products putting additional labor on their Sales Reps.
•  Consulting
•  UX/UI Design
•  Development
•  Managed Care
The redesigned Metal Mafia shimmered all around with fancy new features from end-to-end. Its improved functionality shined brightest on the ERP-like Admin set with a customized order entry form that saved Sales Reps time and reduced errors. The fronted user experience dazzled customers with more control and clarity when shopping for configurable products.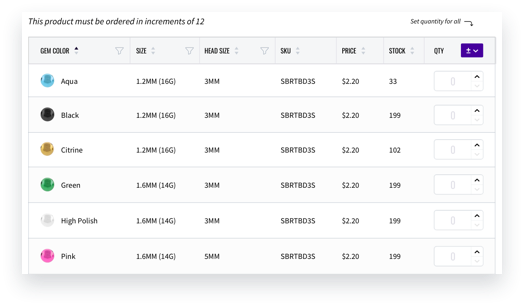 Wholesale Configurable
Easily sort columns to mix and match selections of color, size, and quantity all from a single PDP.
Set Quantity for All
A feature saving users time setting and removing quantities applied to all configurations.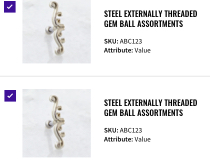 Easy Re-Order
Quickly add any item previously purchased to your cart from your Account Dashboard.

Notify When Back In Stock
Never miss a sale by adding a product to your Out of Stock Subscriptions so you're emailed when the item is back in stock.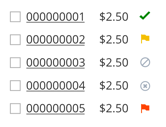 Sales Rep Commissions
Track paid and unpaid commission with a custom report that shows debits and credits based on Invoice and Credit Memo totals.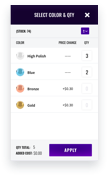 Mobile Friendly
Need to place an order on the go, even with configurable items? No problem, the site's fully responsive.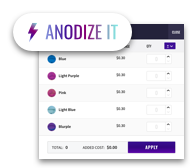 Anodization Options
Tailor your jewelry's metal color to your customer's tastes by selecting an anodization color treatment.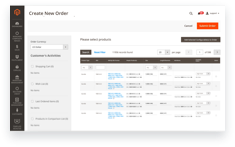 Bypass Configurations
In the admin, skip manually inputting configurations with this custom time-saving order form for configurable SKUs.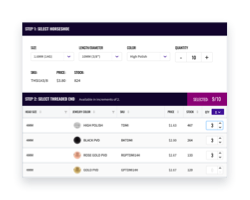 Bundled Configurables
Build custom jewelry. Customize the length, gauge, gem color, anodization, and more from the PDP.

Advanced Pricing Rules
Clearly show every discount to entice customers to buy more, and move discontinued items faster.

Restricted Access
As a wholesale only business you must first create an account before being able to view product pricing.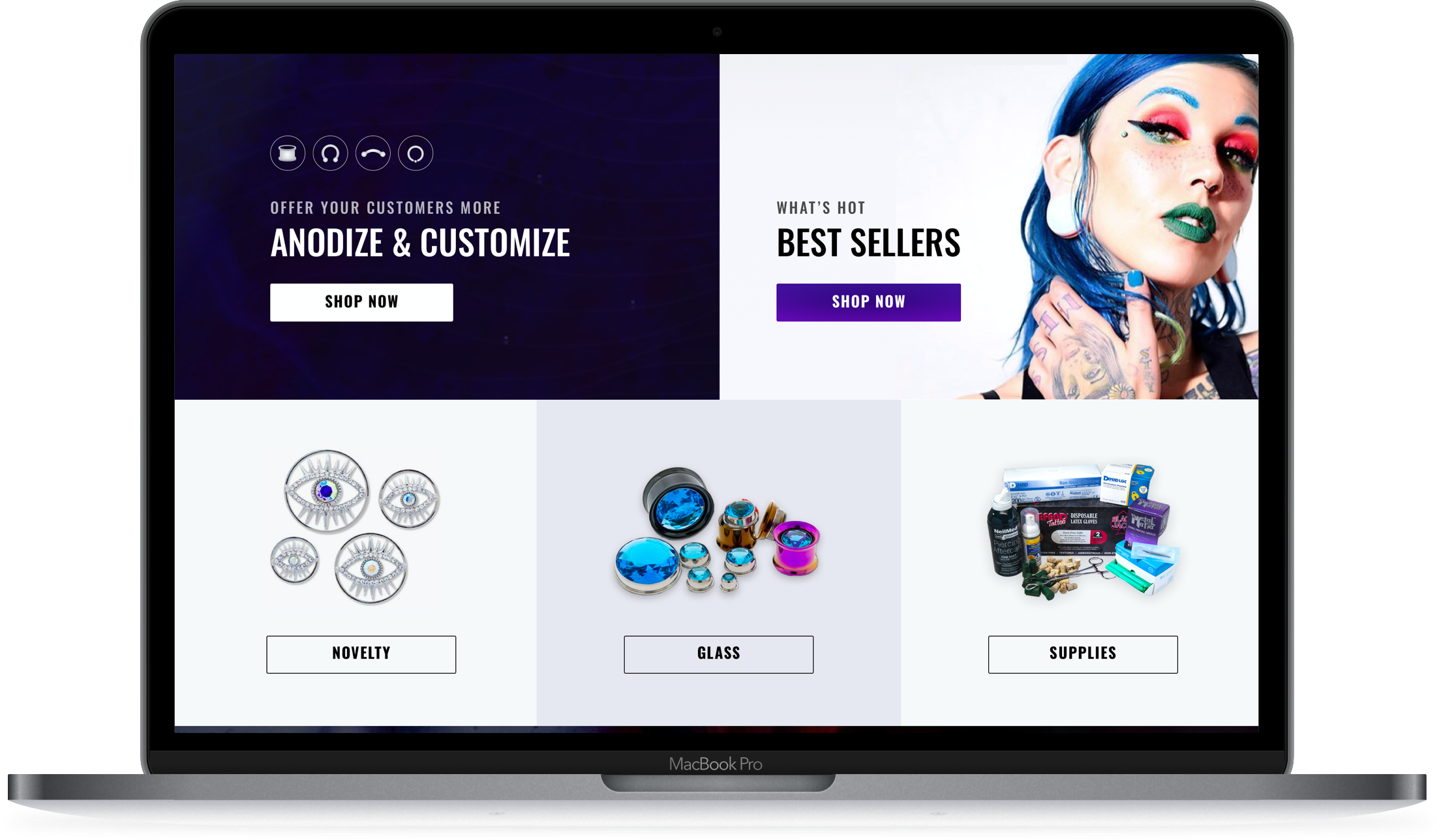 The crown jewel of the project was a customized integration with Skubana, a third-party inventory management software that polished their stock management process and trued up their accounting for flawless A/R once and for all.
VIEW MORE WORK
Business and technology are challenging enough, why add unnecessary BS? Move on up to the front and drop us a line.
LET'S CHAT