High Spirits, a Crabtree brand, is a retailer of liquor, wine, and beer, focused on providing a quality selection of spirits at a great value for their customers. Every bottle they sell is tasted and curated with care but their website experience was lacking for both their B2B and B2C customers. High Spirits came to ATF wanting to fully redesign their website and migrate to a new platform that would help them better serve their customers and provide a top shelf experience.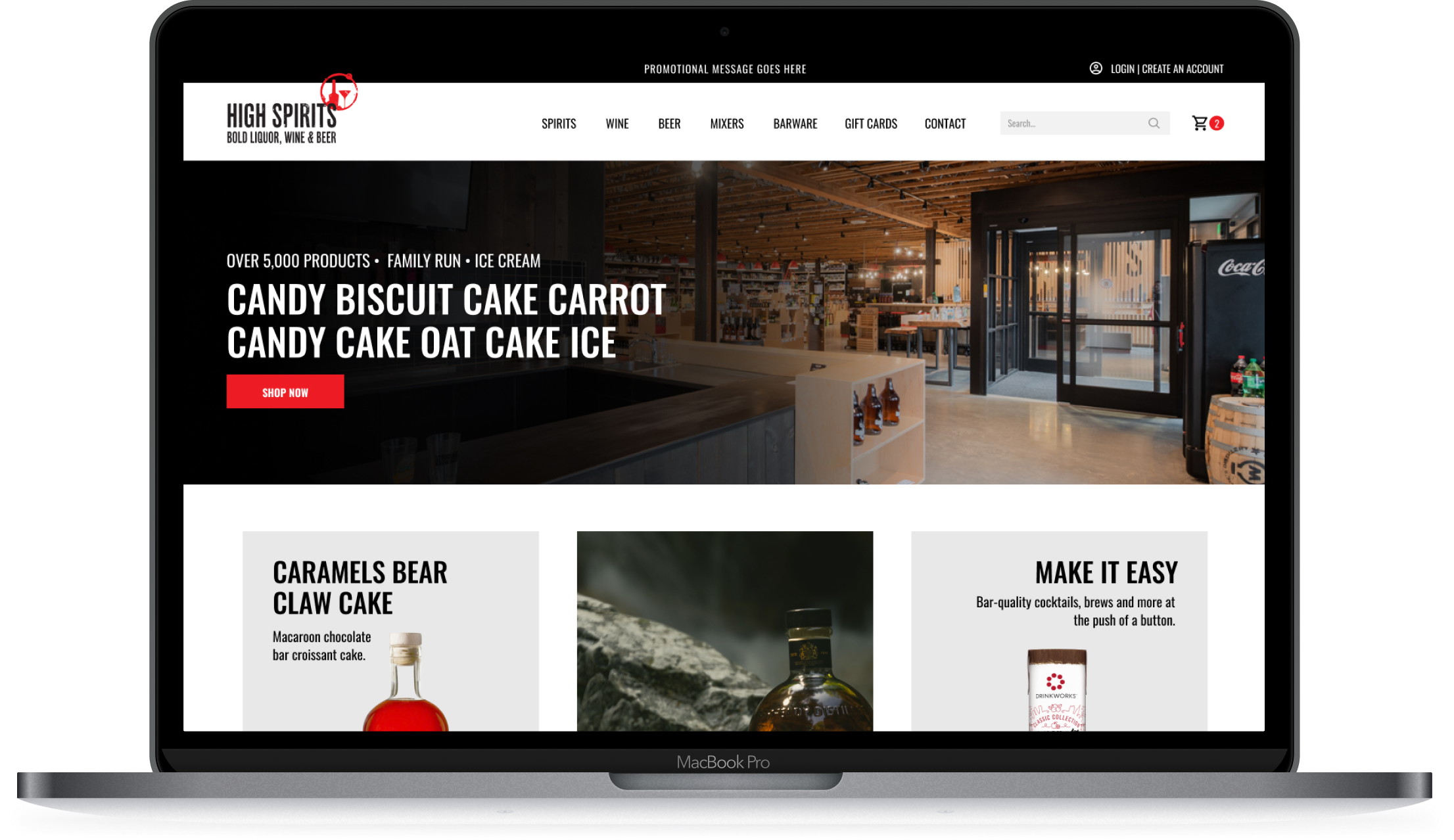 Between tax, shipping, and age verification requirements for alcohol distributors operating online and a long wishlist of site functionalities, High Spirit's new website required detailed planning. The new site needed to have clearer navigation and a streamlined checkout process for both B2B and B2C customers. It needed to incorporate B2B features including a quote request form, bulk ordering, and regular, wholesale, and special pricing. The ability to filter products by popular industry scoring metrics, a subscription model, and customizable gift baskets rounded out the must-have list.
High Spirit's new Magento site hit all the notes they were after and left them with a fresh, bold finish.
Age Verification
Per federal regulations, any business selling alcohol online is required to verify that their site visitors are 21+. We added an age verification pop up to keep High Spirits in compliance.
Promo Boxes & Banners
We added promo boxes and banners to the homepage to allow High Spirits the option to feature different products, brands, and specials, as needed, with easy-to-update fields in the admin.
Mega Menu Navigation
We updated High Spirit's old dropdown navigation and replaced it with a highly functional mega menu that combines text, icons, and images to beautifully showcase their product offerings.
VIEW MORE WORK
Business and technology are challenging enough, why add unnecessary BS? Move on up to the front and drop us a line.
LET'S CHAT