The Best Shopify Email Marketing Apps Ranked
Email marketing is an essential part of growing a Shopify business and it's often overlooked by ecommerce business owners. With a well crafted email you can turn abandoned visitors into customers, past customers into repeat customers, and even boost your average order value. 
If you don't have any prior email marketing experience, getting started can be intimidating but these Shopify email apps make launching your first campaigns easy. Take a look at some of our favorite email apps for Shopify: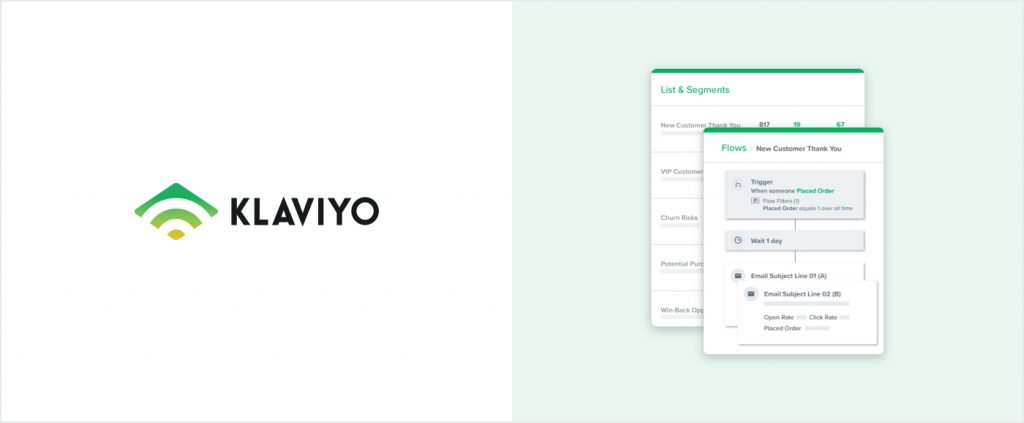 The Klaviyo app makes enterprise level email marketing accessible for ecommerce businesses of all sizes. With pre-built templates & automation flows, you don't need to be an experienced marketer to launch advanced campaigns. Klaviyo makes it easy to use the data in your Shopify account to segment your list and personalize email content to drive engagement and increase sales. There is virtually no limit to how you can segment your list using Klaviyo. Want to target customers who've spent over $50, have ordered from you at least twice, and haven't visited your site in more than 60 days? You can do that.

Plans start at just $20/month and their pricing model is based on number of contacts mailed rather than number of emails sent, so you can send a welcome email, newsletter, promotion, and abandon cart email to one contact without having to worry about added costs. Plus, if you're interested in testing SMS messaging, they offer that too!
If you're looking for a quick and easy way to get started, Shopify's own email marketing app released in April 2020 is a great choice. After downloading the Shopify email app, you can run campaigns right from the marketing tab in your dashboard. Sending up to 2,500 emails a month is free and just $1 per 1,000 emails after that. This option is pretty bare bones – no automation features, limited templates, and no a/b testing – but it's a good option if you are just starting to build a list.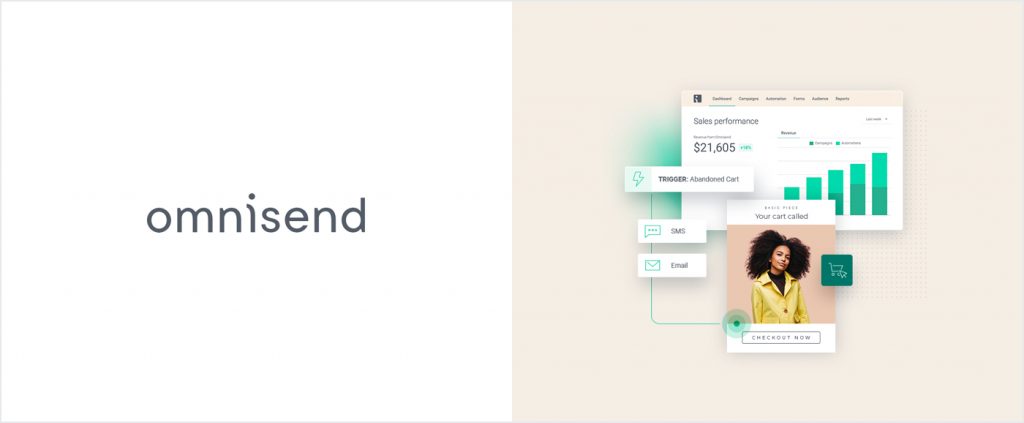 Omnisend offers a free plan that allows you to send up to 15,000 emails per month, but features for that base plan are limited. For a selection of email templates, automation functionality, SMS, A/B testing and support, Shopify store owners will need to opt into their Standard Plan for $16/month or their Pro plan for $99/month.They've been around since 2014, so they've got a good deal of experience in the email marketing space and an established integration with Shopify so you can use data to easily personalize your email content.
Need help getting started with a Shopify email marketing app integration?
 We can help. Whether it's one of the apps we highlighted or one of the many other email marketing options out there, we have probably integrated it for a client in the past. Let's chat!