How To Advertise Your Shopify Store
Learn proven strategies and what's working now when it comes to ecommerce ads. We'll discuss tips and ideas to maximize impressions, click-through rates, and conversion rates so that you can get the most bang out of your advertising bucks.
There's an endless amount of advice on the internet about how you should promote your Shopify store. From search ads to social ads, there are dozens of channels you can use to drive traffic to your site. It's not just about getting more visitors though, it's about getting the right visitors who will be interested in your products and ready to spend.
The Essential Thing To Keep In Mind
The first step in advertising your store is to know who your audience is online. You can't catch them if you don't know who you're after. And to know who they are involves leveraging the data you can harvest from your website visitors. Luckily, Shopify gives you the essential tools to track and analyze your visitors. There are also additional tools like Google Analytics, Google Tag Manager, and the Facebook Pixel that can be used to hone in on visitor traffic data. Once you've gathered data on your audience, the online advertising world gives you the power to target and serve them messages more effectively. 
If you don't have any online data on your traffic yet, make sure you set up the proper tags and event tracking triggers to harness their activity on your website.
Google Analytics is a powerful tool many webmasters use to provide detailed and comprehensive information about their website and its visitors. It's the most popular traffic analysis tool with over half of all the websites online using it. Google Analytics works by placing a Javascript Code on your website that is activated when visitors arrive by recording information from their browser and system information like cookies. Some of the many pieces of information you can get from Google Analytics include: 
Traffic amount on the website and specific pages

Where your traffic comes from

How well traffic converts 

How much time they spend on each page

Who the visitors are in terms of demographics
Setting up Google Analytics is pretty simple, you can follow this guide here.
Where To Start With Online Traffic
Optimizing your website for search engines is a proven strategy in acquiring quality visitors because your value offerings fall into what they're already searching for. When your store is SEO optimized, your products appear in more searches, you drive more qualified leads, and you convert more customers.
Then, Choose Your Ad Platform
With so many choices for advertising online, make sure you choose the platforms based on what you know about your audience and your budget.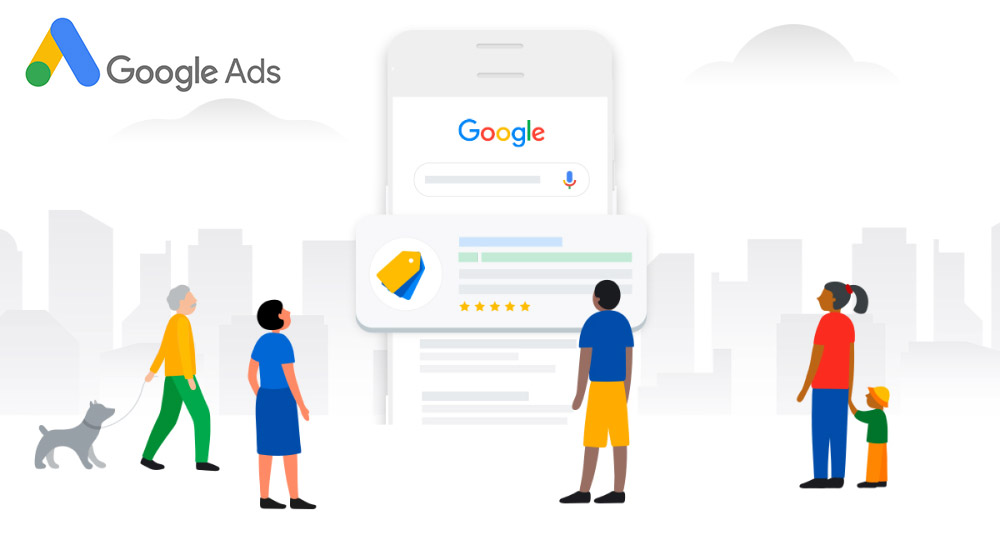 Google is the most used search engine globally and accounts for 92% of the world's search activity. It's not just search, but their entire family of platforms, including Youtube, Maps, Shopping, News, and more, that advertisers can utilize for a streamlined, multi-channel marketing effort.
Almost every product is a good fit for advertising on Google because it's where almost everyone begins any type of product research. Depending on the category though, it can be extremely competitive and you'll need to be strategic about selecting the right terms and ad types to bid on.
Google Keyword Planner
Google Keyword Planner is a helpful tool to identify which terms you should be bidding on. It's free to use, simply head over to Keyword Planner and set up your account. Once you've set everything up, use the Search for new keywords tool which will allow you to search relevant keywords and generate ideas related to them. Add as many keywords as you can that are relevant to your business, and once you've got a good list, you can input them in the get search volume and trends and click and cost performance forecasts to evaluate which keywords you should use or not.
Google Ads
With the right strategy, Google Ads are a shortcut to having your Shopify store appear at the top of the search results for your target term. Where SEO can take 3-6 months to work your way to the top of the SERPs, Google Ads can allow you to snag the top spot in minutes if you have the winning bid.
Shopping Ads

Shopping Ads are a great choice for most retailers and we typically see the highest ROI from these ads compared to other paid ad placements. Shopping ads pull in the photo, price, and description of your products. The visual nature of this ad type and the real estate at the top of the SERP results make it the top performer when it comes to clicks. Google Shopping ads drive 76.4% of retail search ad spend and generate 85.3% of all Google Ads clicks.
Google Shopping Ads integrates easily with your Shopify inventory, which makes it easy to scrape your online inventory and promote them; just create a shopping ad campaign and upload your product data manually in Google's Merchant Center, or sync it with Shopify.
Search Ads
Unlike Shopping Ads, search ads are based on keywords you choose to bid on instead of Google selected based on your product feed. These are text ads display at the top of the search engine result's page (SERP). We recommend allocating approximately 20% of the Google budget to search ads for most retailers.
Display Ads
Display Ads are a great option for retargeting visitors who visited your store but have yet to buy. Unlike search ads, in which customers are actively searching for your product on Google, display ads show your products in ad placements on other websites to audiences who might not actively be searching for what you offer. When you create a display ad, your goal should be to create visual content that captures the attention of viewers quickly. It's critical that you show a unique value proposition with what your business offers with a clear call to action.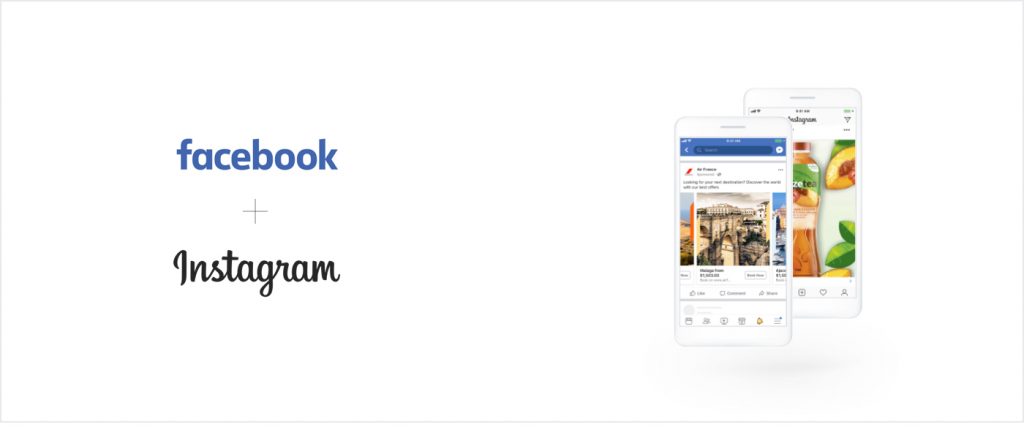 Facebook has the highest conversion rate for all social media ecommerce traffic sources. Retailers love Facebook for their variety of campaign types and extensive targeting options to choose from within the platform. We've selected just a few of our favorites for Shopify store owners.
Dynamic Product Ads
Dynamic Product Ads are one of the most common Facebook advertising methods for ecommerce brands because of their high ROI potential. The way it works is by retargeting the visitors who browsed your online store catalog and advertises the products they've viewed. What makes this special for marketers is that it retargets warm leads to just give them a little nudge again to make them convert. For instance, one online art retailer, increased conversion rates by 50% while reducing cost per purchase by 63% using dynamic ads. It's easy to set up with Shopify and is essentially automated advertising. Once you integrate your product feed, Facebook will automatically create ads using your product's descriptions and price. Since Dynamic Product Ads promote a variety of products in your online catalog, make sure you include an ad copy for each of them as well as a specific call to action.
Story Ads
Getting as much real estate on your ad visual is what every advertiser wants, and stories will let you do that. If you are targeting shoppers on mobile, stories are highly effective since they fill up the whole screen and are visually appealing. You can advertise stories on both Facebook and Instagram through Facebook Ads Manager. 
With stories, you can use photos or short videos to create a visual experience for your audience. We suggest you create ads that capture the attention of the viewer at the first frame because people tend to consume stories faster than other mediums. Here are some extra best practices for success with story ads. Also, don't forget to add an appealing call to action your audience can swipe up on.    
Instant Experience Ads
In the fast-paced world of online advertising, you need to find innovative ways to engage with your audience. Instant Experience ads offer a perfect way to enable customers to interact with your brand on a full-screen. Think of Instant Experience ads as nearly all Facebook ad types in one package. They're designed to capture your audience's attention by showcasing appealing videos and photos, carousels, explore images, and more. Learn how this one men's health company doubled its sales by using Instant Experience Ads. If you plan to use Instant Experience ads, make sure you encompass multiple high-quality photos and videos together to maximize the full-screen experience. Learn more best practices here.
Instagram Ads
Instagram offers a lot of the same type of ads as Facebook including stories, photos, videos, carousel, and product collection ads. But there are a couple of ad formats that are unique to Instagram like Explore Ads, IGTV, and Instagram Shopping Ads you can opt-in for in your Facebook Ads Manager. 81% of people use Instagram to help them research products and services, so it's important for ecommerce brands to allocate a portion of your total budget to Instagram. Click here for some helpful tips from Instagram to help you sell your products on their platform.
Although there are best practices for advertising your Shopify store, there isn't one path to successful results. Experimentation is a critical part of advertising and a/b testing can help you incrementally improve your ROI and keep your ads fresh.
Have questions about how to advertise your Shopify store? Let's chat.