Grouped Product vs. Bundle: Magento Product Type Guide Part 2
Confused about when to use grouped vs. bundled products in Magento? We'll break down the differences in product types so you can choose the right one for your online catalog.
Grouped and bundled products sound similar, but they're actually quite different. It's important to implement the right type of product structure from the beginning because restructuring your product data later on has a lot of implications for your website and can get a bit messy. In this blog, we'll go over the differences between each product type and how and when you should use each.
Grouped products consist of standalone products presented as a group. This structure works for a variety of different product types where you want the end user to be able to pick and choose the quantities of each product within the group. Take, for example, a paint brush set – one artist may want a variety of brush types and sizes while another might paint miniatures and only need detail brushes. Allowing the customer to see all of the related products on one page and easily select the quantities they want to order increases average order value without tying customers to a predetermined set of products they may not need or want. The items in grouped products can be purchased separately or together as a group. Since customers have the flexibility to pick and choose items, when grouped products are added to the cart, each item will be listed separately with varying quantities.

In addition to grouping sets of products that are often purchased together, grouped products are often used to create seasonal package offerings or customizable gift sets.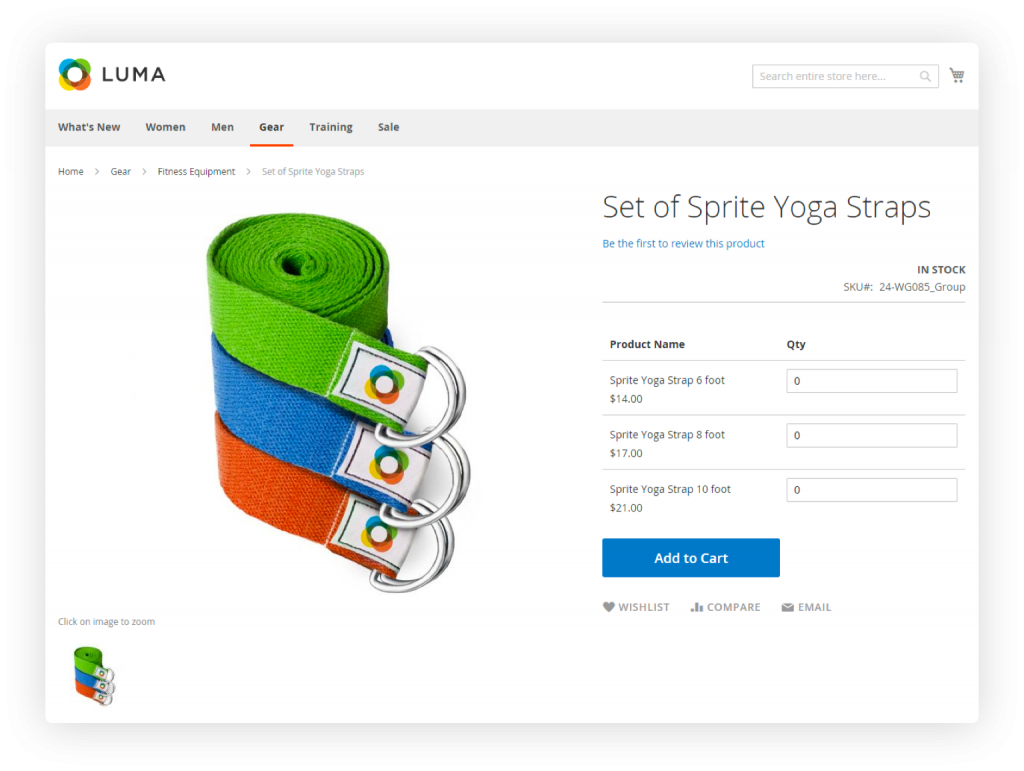 Bundled products are like build-your-own kits. Each of the items in a bundle are customizable, simple or virtual products. Options for configuration will appear when customers click customize or add to cart. Unlike with grouped products, the customer can not skip components in a bundled product. They must choose from the available options to complete the set. Using the previous example, If you're selling a paint brush bundle, customers must choose what size round brush, pointed round brush, flat brush and fan brush they want to include in the set.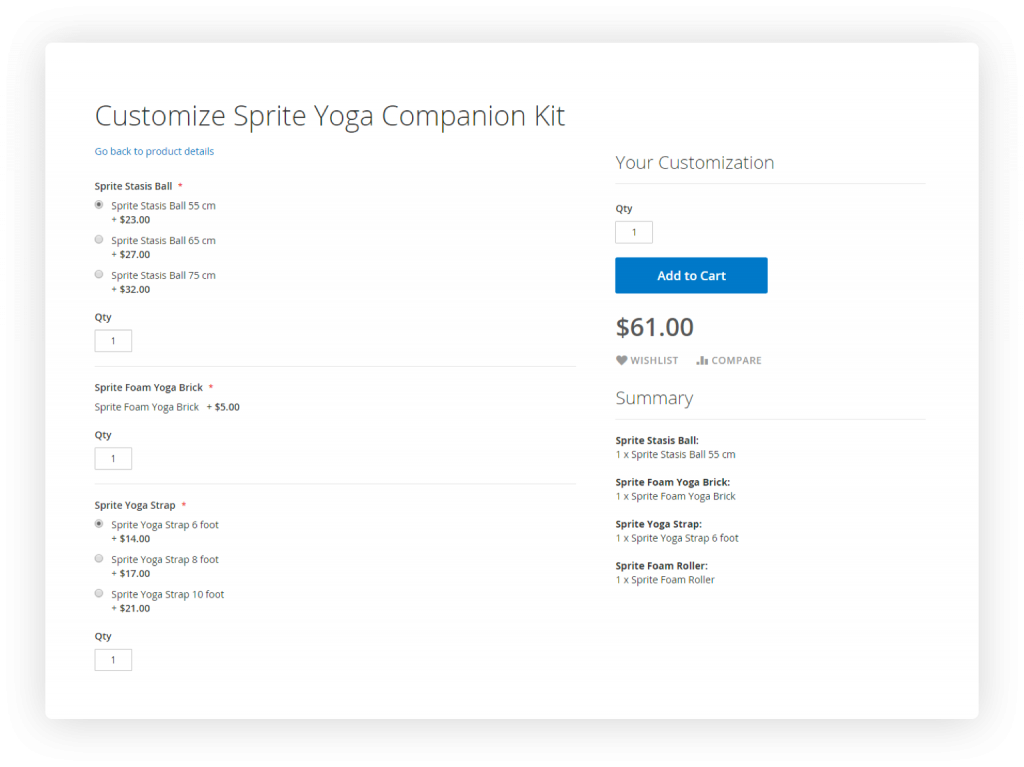 Grouped vs. Bundled Products
The notable differences between grouped and bundled products are customization options and their respective uses. Grouped products are limited to purchase quantities of each individual item, whereas bundled products let customers choose the variety of options and quantities for each item in the bundle. You should use bundled products If you want to let your customers customize the size, color, material, etc. of each product in the bundle. If you just want customers to just pick what item and quantity are in the product set, then you should choose grouped products. 
Still unsure about the best product type for your product catalog or have questions about how to get bundled or grouped products set up, we can help! We're certified partners with Adobe Commerce and Magento Open Source. Our team of experienced developers, designers, strategists and consultants are ready to help you wrangle your product data. Feel free to reach out to us anytime!