ATF Welcomes New Digital Marketing Intern Sokong Seng
ATF has partnered with Emerging Leaders PDX (ELI) Internship Program, an initiative to remove barriers for students of color to access professional opportunities with top companies throughout the greater Portland area. ELI student, Sokong Seng, is joining ATF as a digital marketing intern this summer – get to know him!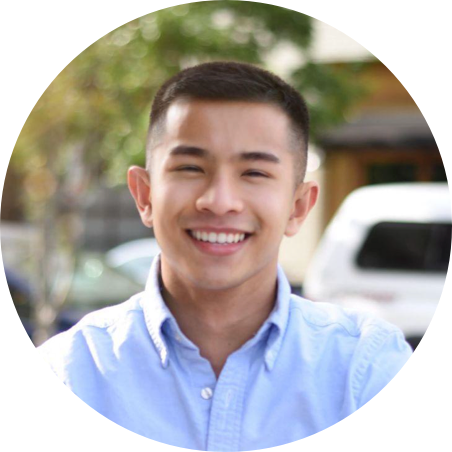 We're excited to welcome a new member to the ATF team: Sokong Seng! Sokong is finishing up his last year as a Marketing, Advertising, and Psychology student at Portland State University, and will be joining our marketing team as a digital marketing intern this summer.
Sokong brings with him a fresh perspective and already some impressive experience in digital marketing. He previously interned for Jama Software, headquartered in Portland, Oregon, where he learned about marketing automation and built out curated digital marketing campaigns that delivered results. He also played an integral part in the company's rebranding effort, in which he helped develop, manage, and optimize the website with new branding & marketing initiatives. 
Sokong considers himself a lifelong learner and loves to dip his toes into new experiences he creates for himself. Throughout college, he would invest his free time in passion projects that would lead him to learn about starting and running a business, especially the marketing side of it. He fell in love with the idea of selling things online; many of his endeavors involved him selling private-labeled products on Amazon and his own branded products on Shopify. With the e-commerce experiences that Sokong has built for himself, it's no coincidence that his passion has led him to join ATF.
We were introduced to Sokong through the Emerging Leaders PDX (ELI). This program empowers diverse talents by matching underrepresented college students with internships at top companies throughout the greater Portland area. ELI strives to foster inclusive & diverse workplaces in partnership with company partners and provide opportunities for students of color to develop their professional skills & experiences and grow their professional network. We are proud to partner with ELI to play an active role in fostering diversity, equity, and inclusion within our organization.
Q: What do you look forward to in your internship with ATF?
A: I want to develop new skills & experiences in digital marketing and sharpen some of the ones I already have. I like to make new things, so I especially look forward to developing some campaigns for various digital platforms. I always want to learn from smarter and more experienced people than me, and the professionals at ATF are those people. 
Q: What has been your career path like, and what kind of path do you plan to pave?
A: I've worked mostly as a brand ambassador for many companies, like ReachNow, Getaround, and GT's Living Foods. It's a pretty sales-oriented role that is in person and face to face with people. Through these experiences, I improved my communication and sales skills, and I never knew I would've also developed a liking for sales. Outside of that, I've worked in digital marketing at Jama Software and also did some digital marketing work for myself on my personal side-projects. Based on my experience and interest, plan A is to continue into digital marketing and plan B to get into sales.
Q: What gets you out of bed every morning?
A: Realizing that every day is a new day and presents opportunities to create a better tomorrow for me. So when there are mistakes and failures yesterday, I can't change them; I can only learn from them and move forward because every day presents a new chance at life.
Q: What advice would you give to your younger self?
A: Buy as much bitcoin as you can.
Q: What do you like to do during your spare time?
A: I enjoy watching educational videos on youtube, listening to podcasts, and reading books. On the weekends, I like to deliver for Doordash while listening to educational materials in the car, so I can learn as I earn. The topics I like to consume are related to business, technology, and finance. My favorite book is How to Win Friends and Influence People by Dale Carnegie. My favorite podcast is How I Built This by Guy Raz. And My favorite youtube channel is Real Vision Finance.