With their legacy site on a version of Magento that was no longer supported, Liberty Sport knew it was time for a change. They decided to look at this migration to M2 through a new lens and instead of just being a must-do security task, they saw it as an opportunity to visually enhance their B2B website for Eyecare Service Providers with a modern updated look, mobile-first design features, and improved UX/UI functionality.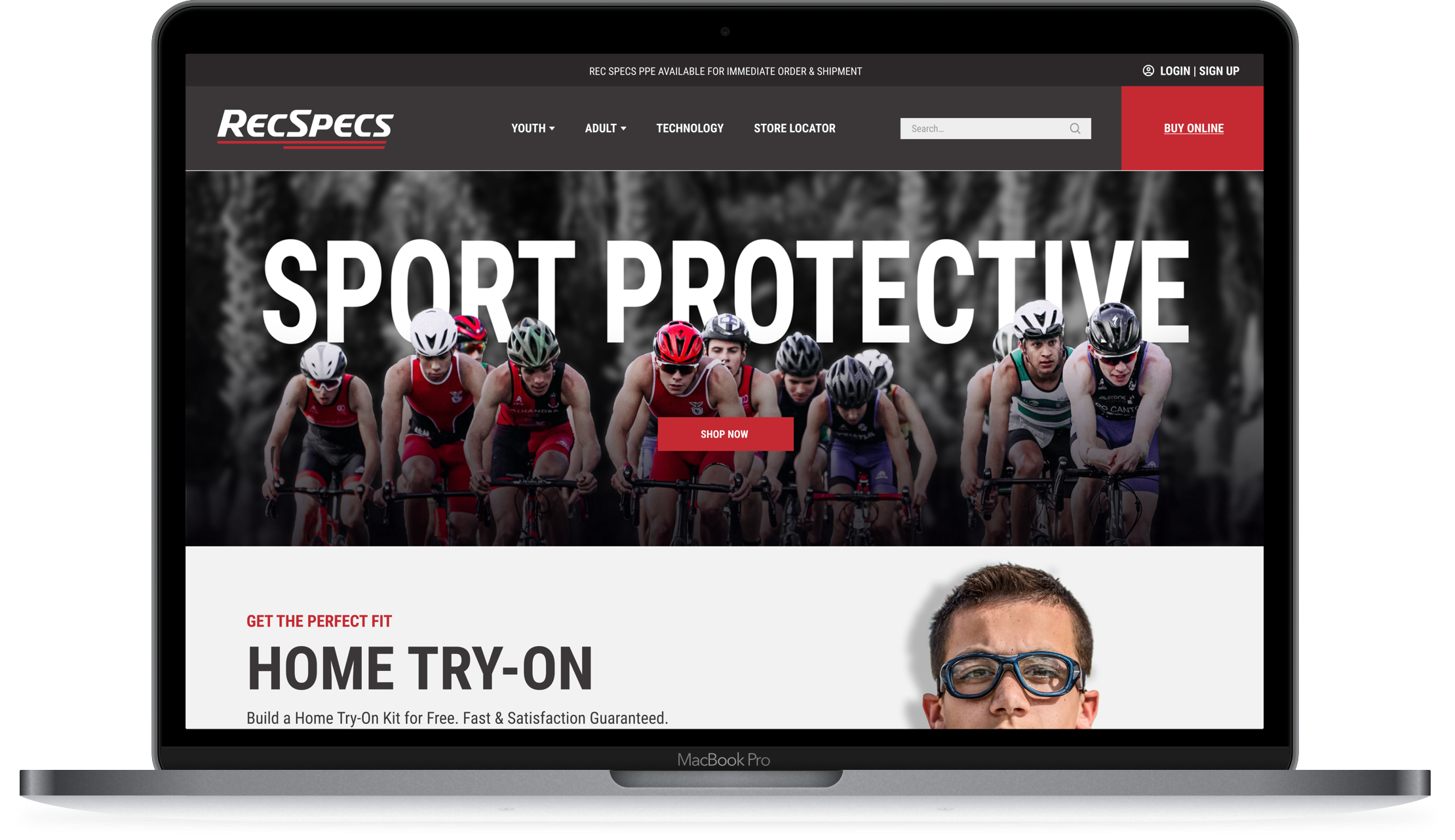 Liberty Sport was wary of moving forward with a site migration because they didn't want to lose their existing authority and organic traffic. We conducted a thorough SEO audit and created a detailed strategic plan to not only minimize any potential traffic loss during migration but to set them up for greater organic growth over time. We reviewed the highest value pages from four different perspectives: organic sessions, revenue, backlinks, and referrals. From there, we built out the new architecture, ported over content and metadata, carefully mapped and implemented 301 redirects, and launched the new site. Due to careful planning, traffic loss was minimal and Liberty Sport's organic traffic was fully recovered within a month post-launch.
Liberty Sport's customers no longer need 20/20 vision to navigate their website. The redesign features intuitive UX and smart design features built with mobile devices in mind.
Mobile First Design
Liberty Sport wanted ESPs to be able to use the site as a sales tool with customers so it had to look great on handheld devices.
Improved Navigation
Making it easy to find their products was key so we improved categorization and added layered navigation for quick filtering.
Enhanced Search
Lightening fast and accurate, Liberty Sport's new search bar facilitates search by product name, category, or use case.
These are the stats 1 month post launching the new site:
Complete organic traffic recovery
Ecommerce conversion rate increased
VIEW MORE WORK
Business and technology are challenging enough, why add unnecessary BS? Move on up to the front and drop us a line.
LET'S CHAT