When high-end hotel and homes desire custom curtain rods and systems, ClaireDeco has them covered. ClaireDeco is a top choice among designers who value both decorative and practicality, appreciating the craftsmanship that is manufactured into every facet. Quality, precision, and attention to detail. The flexibility and beauty of ClaireDeco products, however, was not translated to their digital space. They reached a growth point that shed some light on their limitations and pushed them to re-architect and redesign their online commerce experience.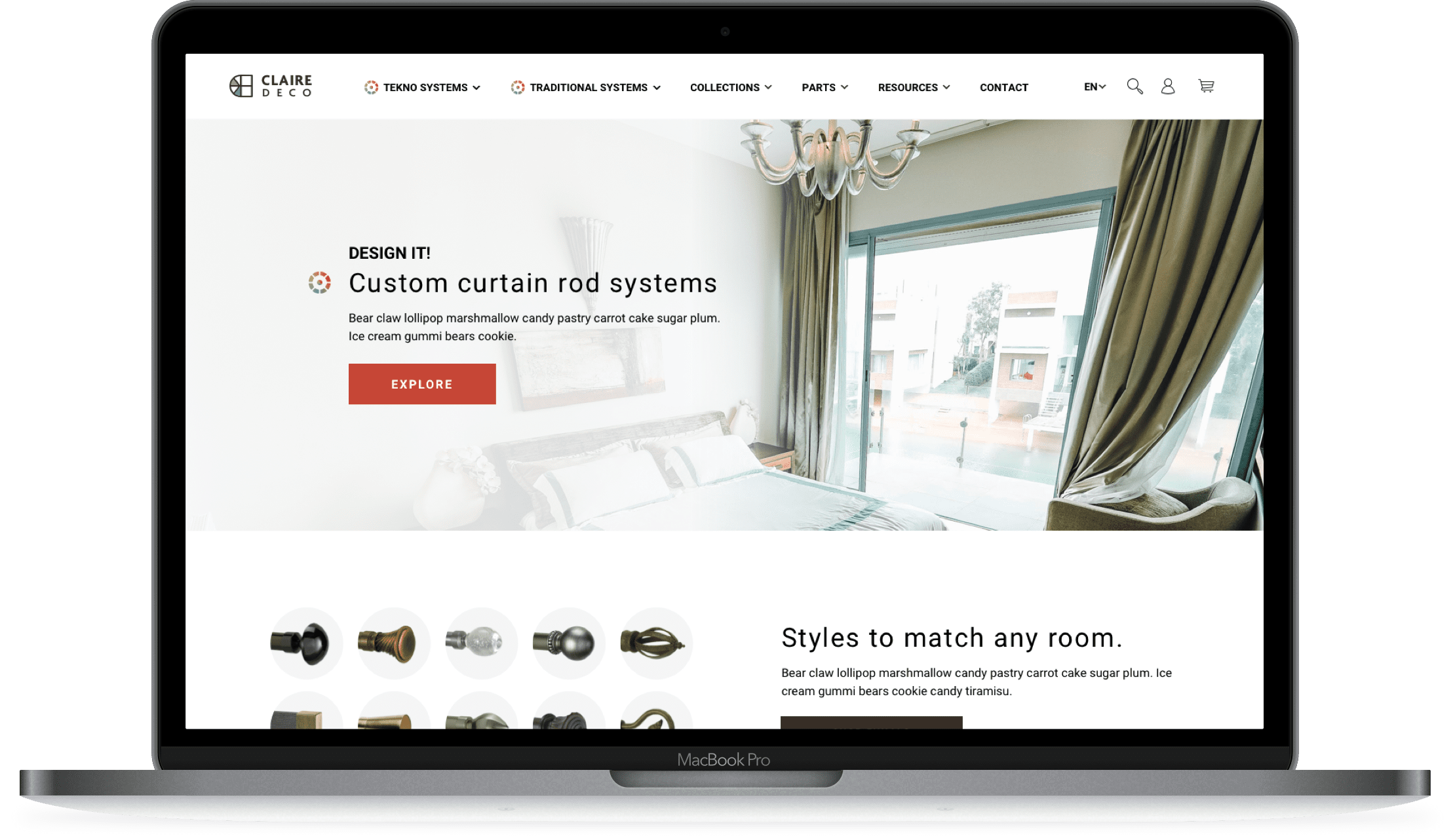 ClaireDeco raises the bar on curtain systems by allowing the customer to style their own. Every step of configuration entails a complex decision tree to produce the proper results. With so many dependencies, most orders had to be taken by sales reps. Manual tasks limited the number of orders entered, slowing the sales process, ultimately closing the curtain on growth. Creating a custom mulit-step product configurator cleared the view for scaling and automation.
• Consulting
• UX/UI Design
• Logo Design
• Development
Easy to-get-the-hang-of tools and functionality that brings your unique design to life.
Custom Curtain Rod Builder
Build your own curtain rod. Create a curtain system that is perfect for your space piece by piece.
Multi-Language
A second store view in French to accommodate French-Canadian customers.
Advanced Mega Menu
Crisp, visual, and intuitively organized drop down menu navigation. Custom designed to reduce bounce and drop-offs.
Wave Calculator
Enter in your spacing and rod length to see your carries, pockets, tape and fullness.
VIEW MORE WORK
Business and technology are challenging enough, why add unnecessary BS? Move on up to the front and drop us a line.
LET'S CHAT