Ecommerce + Email Marketing = the Formula Long Lasting ROI
Your guide to badass ecommerce email marketing.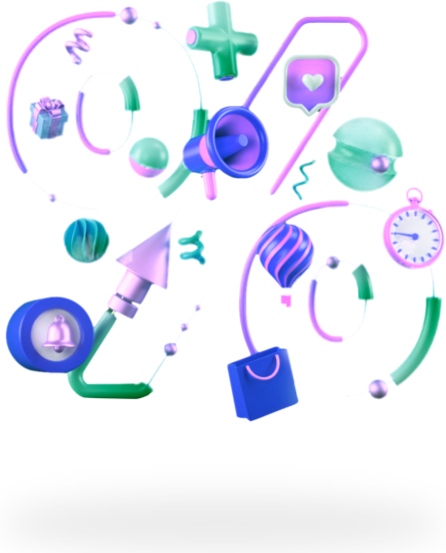 Email marketing isn't merely a strategic framework. It's a way of life. Just kidding! Well, sort of. All jokes aside, email marketing has become one of the most personal and impactful ways to connect with current customers and marketing funnel prospects.
By nature, it gives marketers direct access to customers and enables them to segment audiences based on the customer data they collect. Phenomenal, right? Even better (when done well), email marketing is one of the most cost-effective channels a brand can leverage.
Because it's ideal for sending a variety of planned and targeted marketing communications that empower marketers to:
Drive sales & revenue
Boost engagement
Increase website traffic
Share thought leadership & education
Build long-lasting relationships & community
How does email marketing work?
The short answer: it works if you work it. The longer answer: email marketing is a tool that can be used to maximize the impact of your ecommence experience. If done intentionally, consistently and to scale, it can be a perpetual source of traffic to your online store and a fun way to engage your customer base.
Core Requirements:
An engaged subscriber base of contacts who look to you for content.
01Database of subscribed contacts
Building an email list of subscribers provides an opportunity to garner a more one-to-one rapport with your customers in an efficient and strategic way. You can easily share new products, services, promotions, and company updates.
Plus, it's perfect for showcasing your brand personality and POV in ways that are harder to do on other platforms.
On average, email drives an ROI of $36 for every dollar spent, higher than any other channel. (litmus)
Three words: it's budget friendly. Essentially, with email marketing there are zero costs required for printing postage, or ad space. You pay only a monthly fee from your email service provider that permits you to email as many inboxes as you desire.
What do the stats say about the results of email marketing for B2B and B2C Ecommerce Companies?
31% of B2B marketers say email newsletters are the best way to nurture leads. (Hubspot)
59% of B2B marketers say email is their most effective channel in terms of revenue generation. (WordStream)
16% of B2C marketers believe that email newsletters are the highest-performing content marketing channel for securing leads. (Content Marketing Institute)
With privilege comes responsibility
Having access to a person's inbox is a much more intimate level of contact with prospects. It's not like a social media ad or television commercial. Email marketing relies on permission based interactions, meaning your subscribers are choosing to give you their email.
So with that privilege comes the responsibility for marketers to serve them with communications they actually want to receive. This is why data privacy laws and compliance are such an emphasis for email marketers. But more on that below!
01Email campaigns (single-sends)
Email campaigns are single-send emails you create to publish at a specified time you choose to a list or lists of people you select from your email database and audience segments.
02Email automation (flows)
Email automations / flows are automated emails sent specifically to people who perform a particular action that triggers and sends a designated email you create.
For example, after signing up for an email newsletter, a user would receive an automated welcome message immediately after subscribing to confirm their subscription and thank them for joining the list—potentially with an offer, blog links, resources or whatever floats your boat.
Types of email automations:
Welcome email
Welcome new subscribers. Typically includes a coupon code with a first time offer, links to best-selling products, popular blogs, and important resources.
Abandoned cart
For recovering carts left by customers who did not complete their purchase.
Read More
Browse abandonment
To recapture the attention of customers who browsed items on your site but did not take any further action to add anything to their cart or make a purchase.
Stand out from the crowd and stake your mark. Our User Experience and Graphic Design teams will work with you to make Elevate match your brand and information architecture needs, utilizing exquisitely designed templates, maximized with today's best practices for SEO and customer conversions.
Information Architecture
Design Comps
Style Guide

You'll work with award-winning UX Designers, Software Developers, QA Engineers, Business Analysts, Strategists, and Project Managers, previously only accessible to those with larger budgets. When your business is ready to evolve, you will have the right platform and the right team already built-in for growth.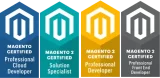 Elevate is not just the standard Adobe Commerce template. ATF has added in pre-coded extensions and optimized the UX to give you a massive leg up. B2B and B2C, harness the near-endless power of both Adobe's business-driven feature set and uniquely valuable customizations built-in by the ATF team.
Optimized
Pre-Coded Extensions
Page Builder
Built-in tools make it easy to manage your inventory, pricing, and product listings
Basic configuration of Adobe's ElasticSearch to allow your site visitors to easily find the products they're after
Manage your orders, invoices, shipments and credit memos all in one place
We'll configure your site for SEO success, with 301 redirects, a built-in URL rewrite function, an email newsletter template, and more.
Payment Gateway Integration
We'll configure Paypal and Braintree, industry-leading payment solutions, to give your customers options at checkout
Drag and drop content editing tool allows you to build landing pages as needed without the help of a developer
Select your preferred shipper and we'll set up and configure the integration to meet your shipping needs
You'll know how your new store is performing with reporting dashboards pulling in Sales, customer, marketing and product data
We'll provide a template for your team to complete with all of your product data and help you upload up to 1,500 simple products, 4 categories, and 16 subcategories to your new site.
From Mega Menus to Promo Bars and Analytics to Instagram Feeds, our Elevate Rapid Deployment theme is loaded with features for B2C and B2B sellers
The clincher. All that for just $50k. And what's better than that? Deploy and go-live in just 12 weeks. 100% out-of-box operational, with the ability to further extend as your business evolves.
*Adobe Commerce licensing and hosting will be billed as a separate fee.
Function, meet fashion. This is what happens when curb-appeal collides with conversions and has a love child. Our award-winning design team has crafted industry-specific themes that configure to your business.
At last… good, fast, and cheap.
We cracked the code. The mythical trinity, finally revealed. No longer settle for two, when you can get all three. Lest you think it's too good to be true, we've got a satisfaction guarantee to put our money where our mouths are.